Sarah Woods – How change and fear intersect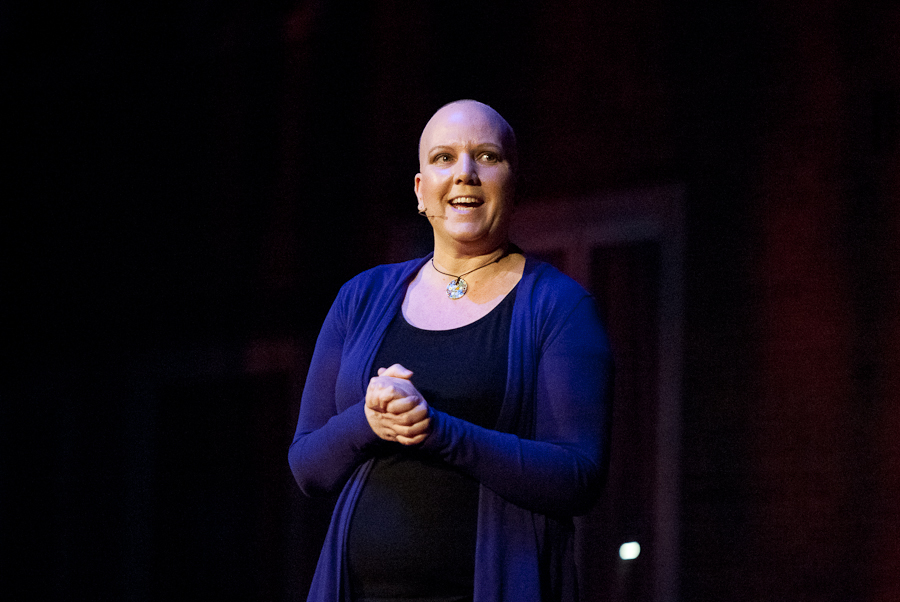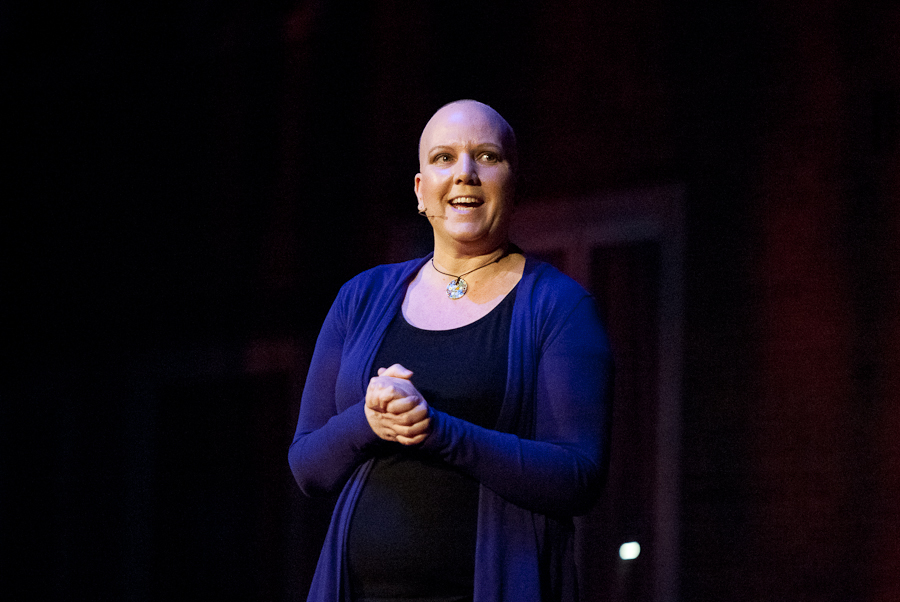 "We need to talk about the mythologies we construct around who we are and what we do, and how they hold us back from the amazing things we can do in our lives and especially in the classroom."
Sarah Woods had it all: a thriving teaching career, a happy personal life and to top it off she was an attractive woman with long blonde hair. And then everything changed. Between the ages of 35 and 37 she slowly, but surely, lost all her hair due to alopecia. This was the start of a long journey, focused on identity, how she was perceived by others and herself – and how in the end she became a more authentic version of herself.
At first, Sarah hid her hair loss by wearing hairpieces and hats, but increasingly she felt these did not represent who she really was. The wigs and hats were in fact hiding her true identity. So, after a few years of struggling, Sarah decided to start going out as she was and show her bald head. Naturally the confrontation with other people was not easy and encountering the daily stares was very challenging. She learnt how much hair was tied to her identity as a woman and her perceived beauty. But eventually she stopped noticing the stares and decided to focus on what she brought to the table as a person and as a woman. As Sarah says, "We need to talk about the mythologies we construct around who we are and what we do, and how they can hold us back from the amazing things we can do in our lives and especially in the classroom."
Sarah holds a Masters degree of Science in Education in K-12 Technology Integration and trains teachers about the use of technology in the classroom. She says we need to realise that teachers did not grow up with technology, so they need a new 'technology' identity as much as Sarah did when she lost her hair. Teachers have to find a way to connect to the new way things are done, both inside the classroom and in the outside world, and it is Sarah's mission to help them find that path. She feels that her newfound identity has helped her to develop insight and gain a unique perspective on how to bridge the technology gap with teachers who could never have imagined themselves as "tech savvy". By embracing the change, a happier and more fulfilled educator emerges.
Instead of "trying on wigs" to change the appearance of who they are, and therewith hiding their authenticity, teachers should be encouraged to really get to know the possibilities of this new era of technology. Sarah shares her big idea for the future of education, "We need to deconstruct our vision of 'the teacher' and rebuild it to a new mythology as the 'master of learning'. We do not need to change how things happen in our classrooms, we need to change the mythology of who a teacher is and then things in the classroom will naturally and authentically be different."
When teachers reinvent themselves as masters of learning, something amazing will happen: they will connect to their students in a more profound way and change the way each student learns. Teachers should and will be lifelong learners themselves, and with that change the face of education!
Photography © Iris Uffen www.irisuffen.com