TEDxAmsED 2016 Act: Noa Wildschut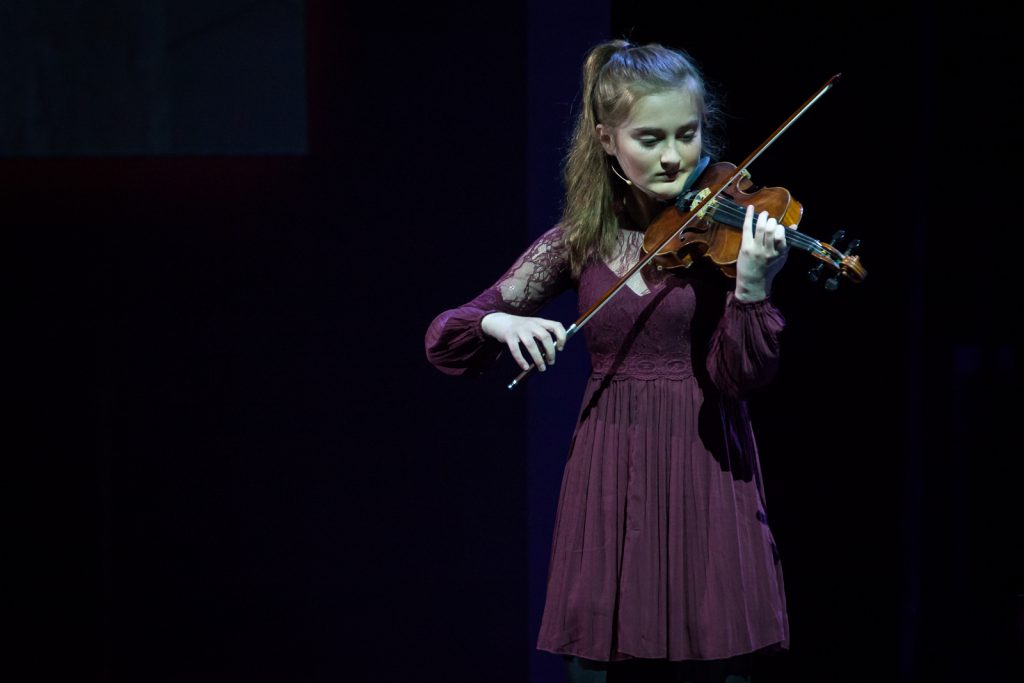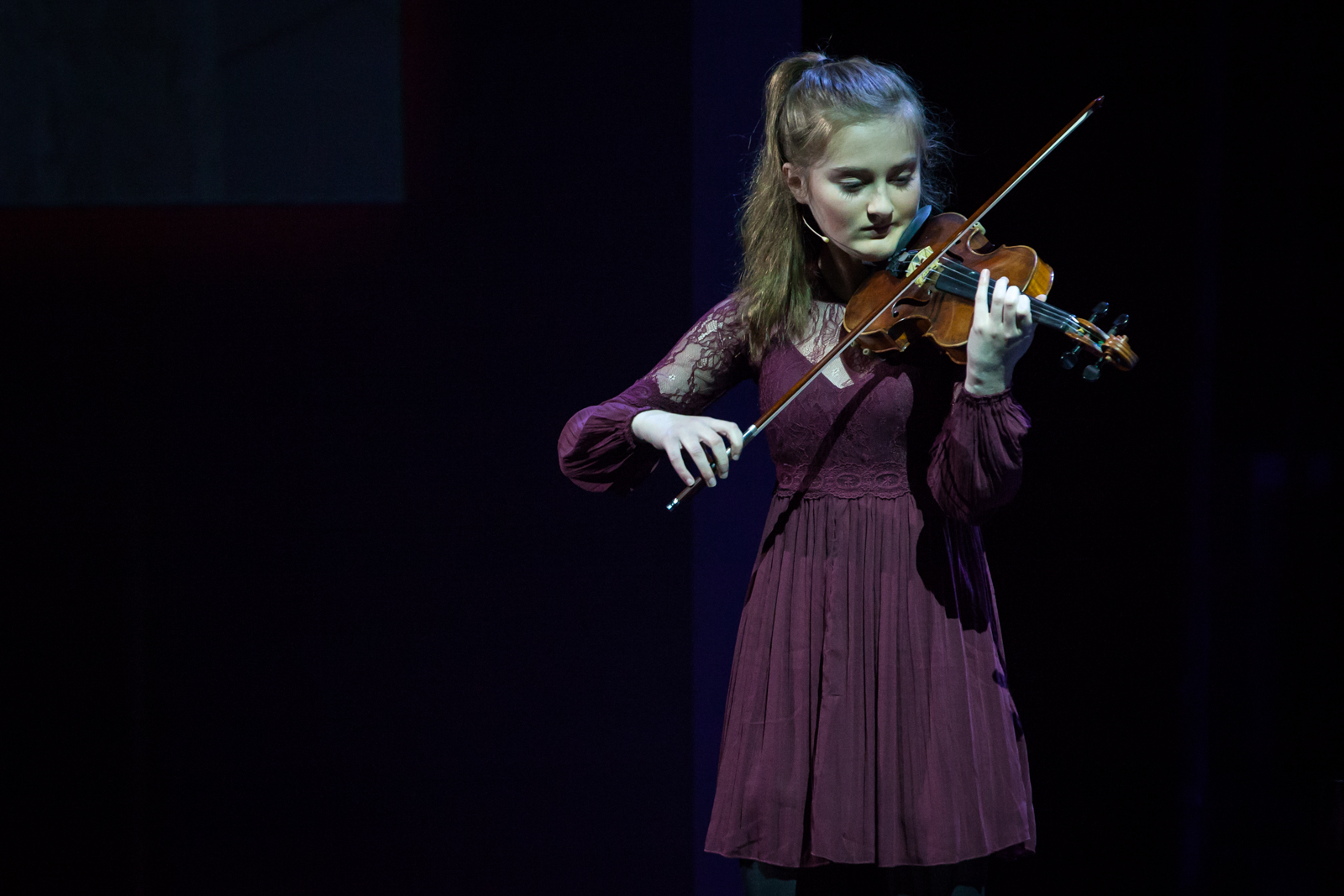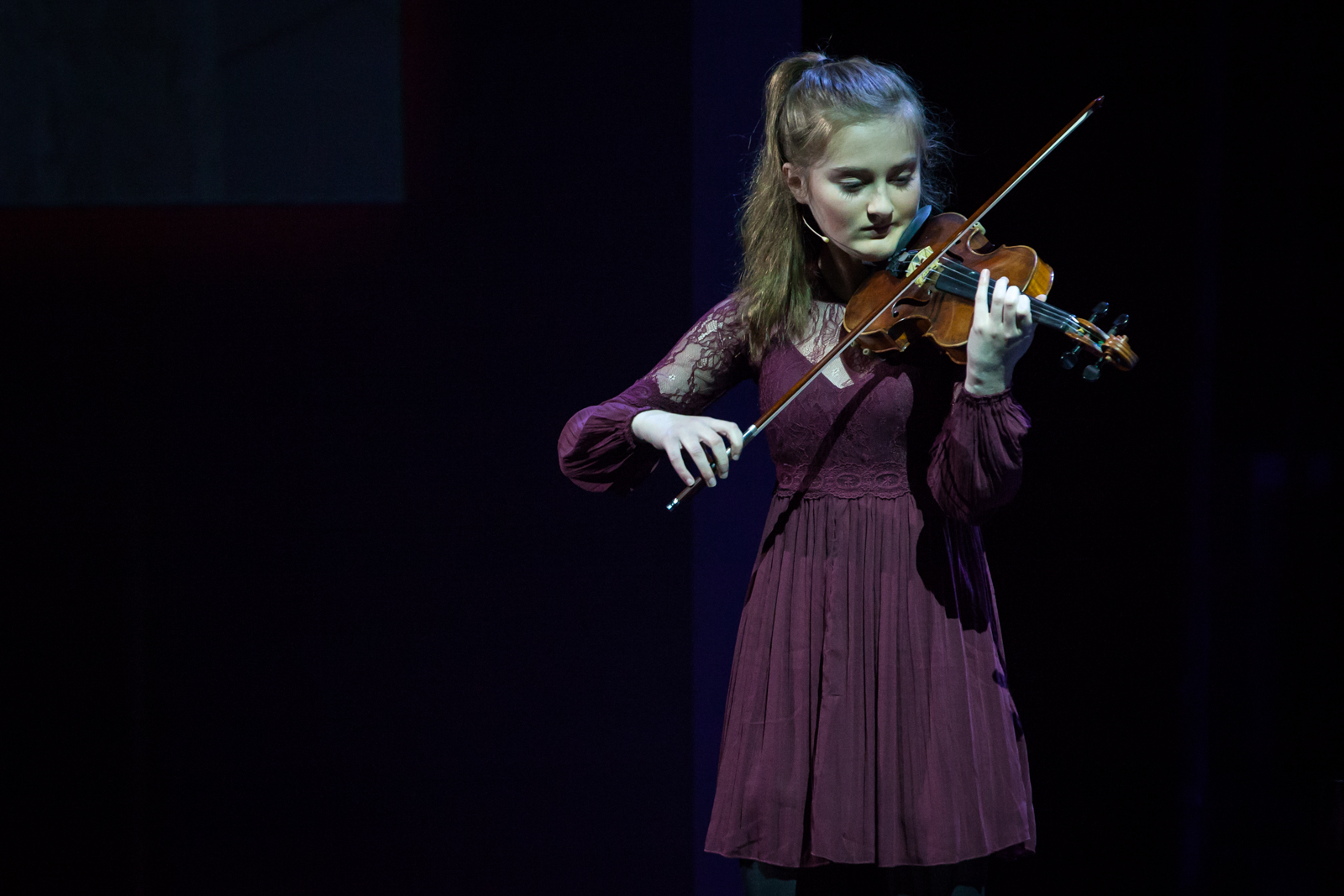 Noa Wildschut is only 15 years old, but has already gained her place in the Dutch classical music scene. Having started as a four year old with docent Coosje Wijzenbeek, Noa is now a student of Professor Vera Beths at the Conservatory of Amsterdam.
Her special talent was noticed by the public at a very early age, and over the years Noa has built a considerable track record. Noa won numerous awards including the first prize at the International Violin Competition Louis Spohr in Weimar (at the age of 9), the first prize at the Iordens Violin Competition in The Hague (at the age of 10), and the Concertgebouw Young Talent Award 2013 (at the age of 11).
Noa played together with world famous musicians such as Janine Jansen, Anne-Sophie Mutter, Menahem Pressler, Quirine Viersen, Paolo Giacometti, and Arthur and Lucas Jussen. In 2013, Noa had the honor to play for the complete Dutch royal family, including King Willem-Alexander and Queen Máxima. Noa also played for the Dalai Lama during his last visit to the Netherlands and, together with Anne-Sophie Mutter and the Mutter Virtuosi, she played in Madrid in the presence of Queen Sofia of Spain.
Noa's musical journeys have taken her to beautiful concert halls in the Netherlands, Germany, France, Switzerland, Spain, England, Scotland, Bulgaria, Denmark, Liechtenstein, Austria, Canada, the United States and Brazil. Meanwhile, Noa has had solo performances with many orchestras, such as the Rotterdam Philharmonic Orchestra, The Hague Philharmonic, Amsterdam Concertgebouw Chamber Orchestra, Kremerata Baltica, AMG Basel and the 'Orquestra Sinfonica Municipal de João Pessoa' in Brazil.
During the Classical Music Festival in João Pessoa in December 2015, Noa was a special guest and soloist. In addition to solo performances with the orchestra, a recital and chamber music concerts, Noa taught the local violin-playing youth and also visited a special music school in the slums of João Pessoa. The memory of visiting this little school has a special place in her heart. Playing for and with these children has awakened an awareness in Noa about the important role music can have in people's lives.
Meanwhile, Noa has developed a big dream to be of help and importance with her violin and her music. 'Bringing happiness through music, and emphasizing the need for music education' is her very ideal for which she stands with her whole heart and soul. Noa wants nothing more than trying to describe some of all this at the upcoming TEDxAmsterdamED Born to learn.
Noa will be musically supported by Yoram (pianist).
For more information about Noa, click here.