Workshop – Solving the big challenges in education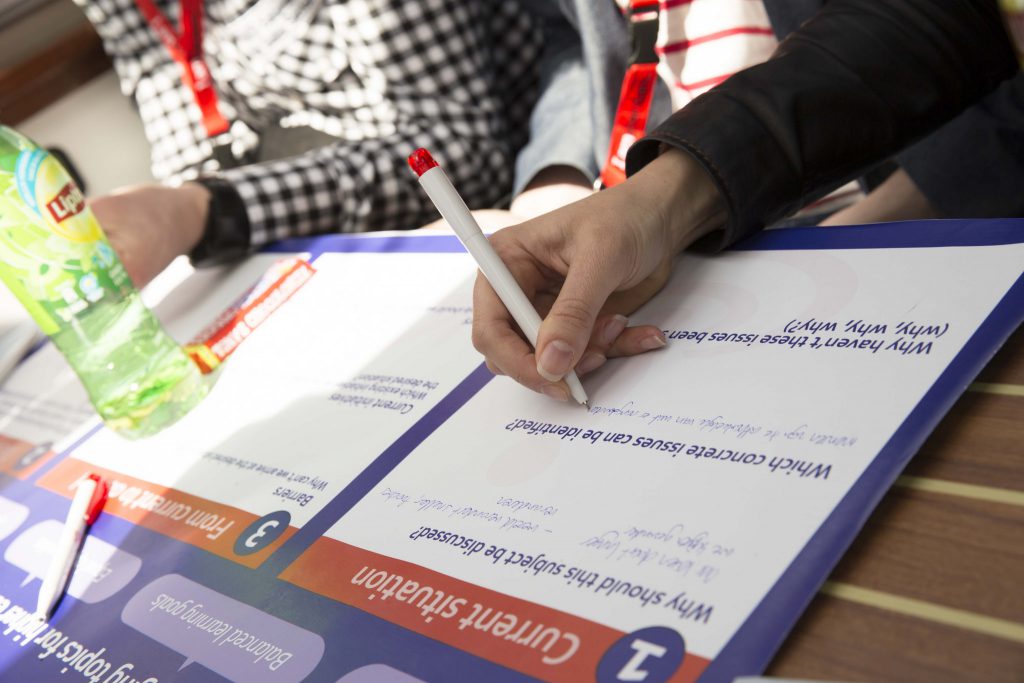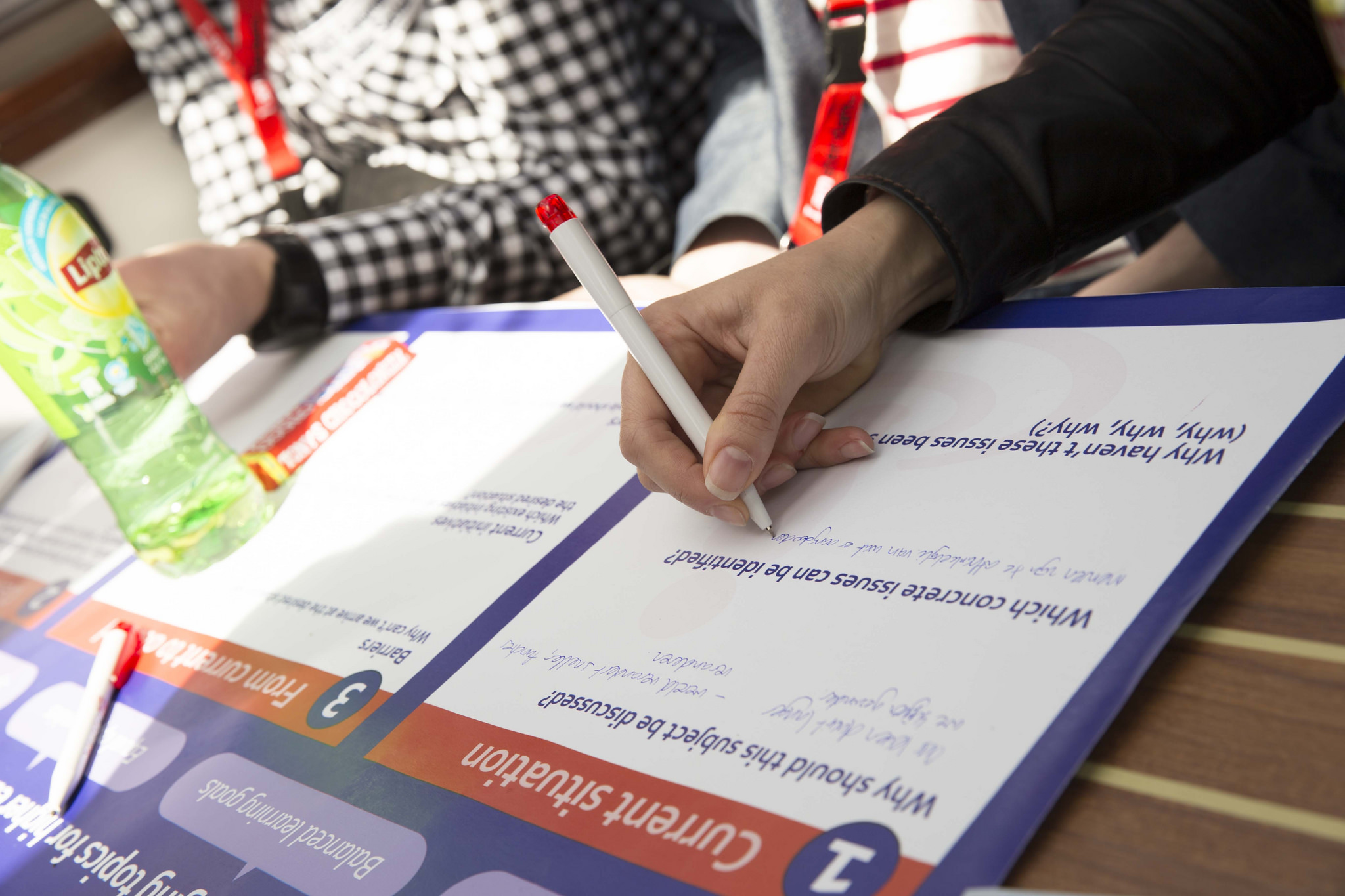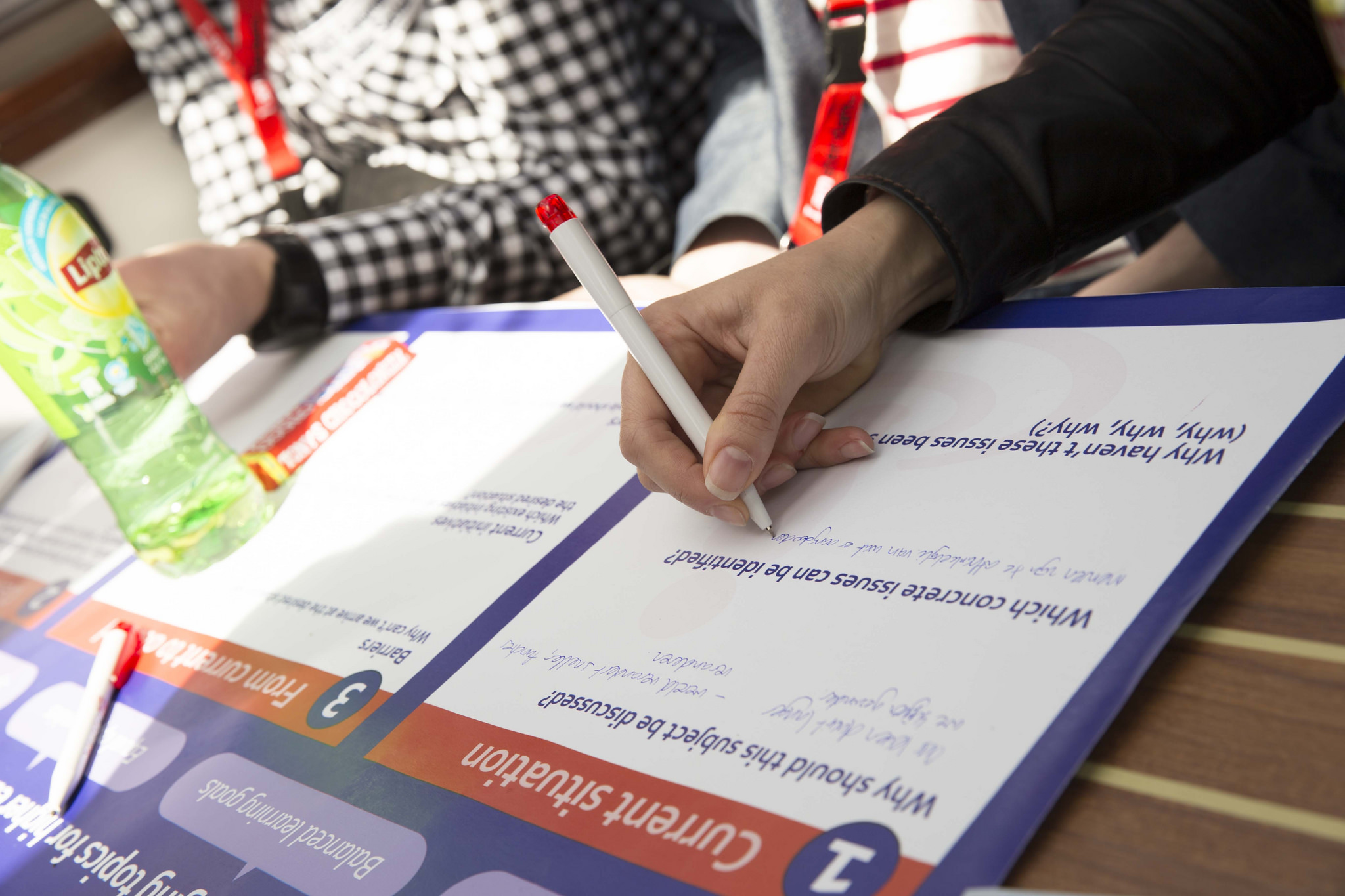 What could be more exciting than brainstorming solutions to the hottest education challenges in the Netherlands on board a boat, cruising the Amsterdam canals in the beautiful sunshine?
This was one of the interactive learning experiences, offered by De Nationale Denktank, at our TEDxAmsterdamED event. An hour and a half to think about 5 key problems:
The impact of the changing world on school teaching. Years ago, the primary source of knowledge at school was the teacher, whereas now, internet has become an infinite source of information. In some MBO schools, students are still being prepared for professions that will probably not exist in the coming years. How can we take these changes into consideration to build schools of tomorrow?
The Netherlands are doing great internationally and the education system is pointed out as an example. Yet, socialisation for instance, seems to be far behind. Should we give more priority to teaching students 'soft skills'?
How best to offer learning opportunities, inside and outside of school, to ensure equality between children?
Nowadays, lots of people are alternating between learning and working, or even doing both at the same time, by following evening classes for instance. How can we make lifelong learning even easier?
As explained by Jelmer Evers during his talk, the discussion between all groups in charge of decision making in education (the government, teachers, school boards etc) is often quite chaotic. How can we work on this to facilitate innovation and improvements in education?
The participants of this workshop were divided into 5 groups, corresponding to the 5 challenges above, and worked in three phases: 1) defining the precise challenge, 2) expressing the vision for what we should we be working towards, and finally 3) creating a plan of action, identifying the solutions.
The results, written out on 5 posters, were collected and will be analysed by De Nationale Denktank in their 2016/2017 research.
Heading image – © Saffron Pape Photography