EdcampNL – Striving to improve education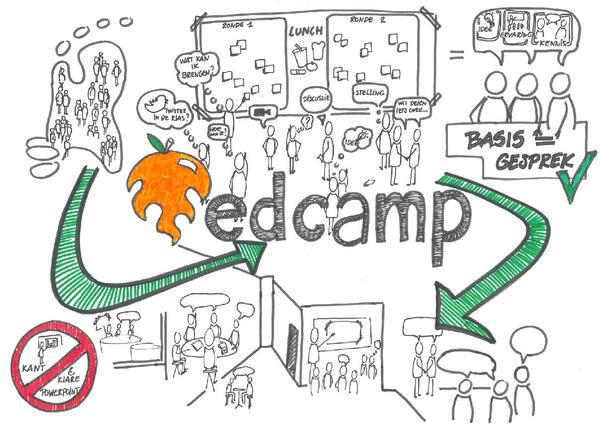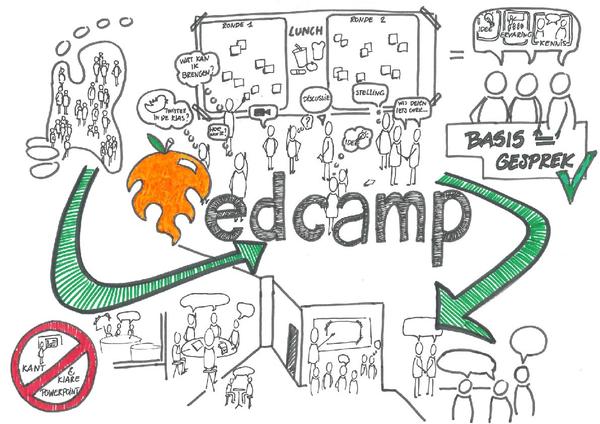 On Saturday 7th of February, the 2nd Dutch Edcamp was held in Zoetermeer. The Prins Clausschool was THE place to be…
What is an Edcamp?
An Edcamp is a user-organised conference – commonly referred to as an "unconference".
Edcamps are participant-driven and targeted at people who are interested in education. Educational technology is a common topic during edcamps, as are pedagogy, practical examples in instructional use of modern tools and solutions to the problems technology can introduce into the classroom environment.
Sessions are not planned until the day of the event, at which time participants can volunteer to facilitate a conversation on a topic of their choice. Edcamps operate "without keynote speakers or vendor booths, encouraging participants to find or lead a conversation that meets their needs and interests."
The start
The day consisted of six thirty-minute sessions, with the ideas for each session written on sticky notes and posted on a wall. In between sessions, participants could also sit down together and talk informally about all kinds of education-related subjects.
The first session I joined was about the use of videos in the classroom and especially the use of the educanon.com and edpuzzle.com resources. In these types of videos you can include questions or cases that students have to answer while watching the video. Because all the participants of the educamp were up to date on the use of IT in education, lots of suggestions were passed around during the session.
I then hosted the second session together with Ilse Meelberghs. It centred on informal learning while blogging. Ilse and I are "edubloggers" and we spoke about what we learn when we write posts. I already wrote about this kind of (informal) learning on my own blog.  The main question was, how do you explicitly include that form of informal learning in "het lerarenregister" ("teachers register").
Since there were a few students from a variety of Masters of Education and Innovation schools in attendance, we used the third session to exchange our experiences and discuss challenges faced during our studies. How much time do we dedicate to studying? What are the innovative themes taught by our schools? A few of the educamp participants have been thinking of starting an Education Masters degree, so they were able to ask us about our experiences.
The 4th session, which I also hosted, was focused on gamification and why it is so much fun for students to play games. All the participants had, in one way or another, some experience in making use of games in their classrooms. A few of them even let the students design the games themselves. They did not have to be highly technical online games – creating a board game or a memory game with board cards is also gaming.
Exchanging ideas, inspiring each other as well as sharing knowledge and experiences should be a much more frequent activity in, and between, our schools. Edcamps are a great forum to facilitate such exchange.
While the date of the next Edcamp is yet to be set, the place has already been chosen….we are going to Texel.
A very nice impression of the day in pictures was put together by Erwin Klaasse (onderwijstourist) and can be found here.
Blog written by; Karin Winters