As TEDxAmsterdamED we are contributing to the exciting movement around education in the Netherlands. We engage the entire community, both inside and out, and present knowledge and inspiration from inspired people with ideas worth spreading. We have presented six mainstage events in Amsterdam's Concertgebouw and Theater Amsterdam.

For a peek at some of our talks, check YouTube. As with all TEDx events, TEDxAmsterdamED is a nonprofit organization and exists entirely on the generosity of volunteers, sponsors and partners.

When we're looking for new team members we'll post a job description here. We work with a small team so there might not be any openings for you at the moment. If not for this year, you might be able to join our team for the next edition.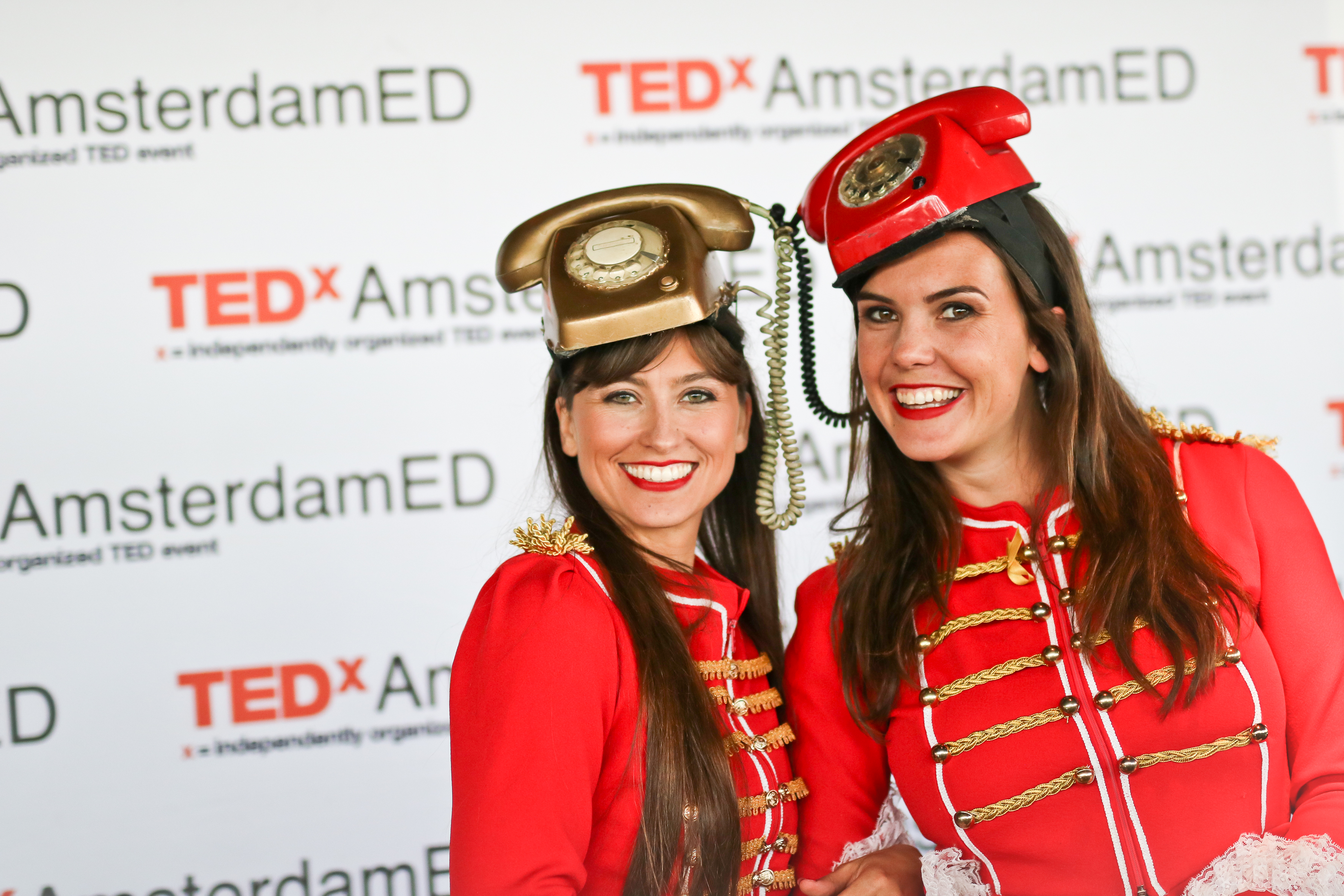 We are looking to fill our Core Team!

As our yearly event approaches, TEDxAmsterdamED is looking for volunteers to fill our Core Team.

– Are you creative, ambitious and responsible?

– Do you like to take initiative and would like to take on an exciting and educational challenge together with similar minded people?

– Would you like to gain professional experience for your future career in event management?

Then continue reading!
Tasks we will be working on:
External Communication
Marketing, promotion and PR. Coming up with new ideas as well as executing existing ones.
Relationship management
Taking care of tasks in regards to supervision and maintenance of relationships between TEDxAmsterdamED and external partners.
Internal Communications
Making sure that the transmission of information between the people involved is executed.
Supplier arrangements
Contributing to arrangements with suppliers and helping out with orders as well as making sure that things are in place at the right time.
Production
Being a part of the creative process before the event as well as executing production related tasks.
When/where and workload?
Beginning the 2nd of September, you will be working with us at our office, located in the 'Houthavens' in Amsterdam, every Monday. From ca. 1 month before the event, the workload will increase but can be flexibly executed.
What's in it for you?
You get to work with amazing people and help spreading ideas that have a positive effect on society and our educational system. You get the chance to co-create a TEDx event together with a very dedicated team. You will broaden your network and work with inspiring people. Off course you will also get to be at our amazing main event on December 11th 2019.
How do I apply?
If you think you are perfect for our core team or if you know someone who fits this description, you can simply drop a message through the form below. Please tell us a little bit about yourself, short motivation and which role sounds interesting to you!