Ingrid van Rossum – Changing the face of education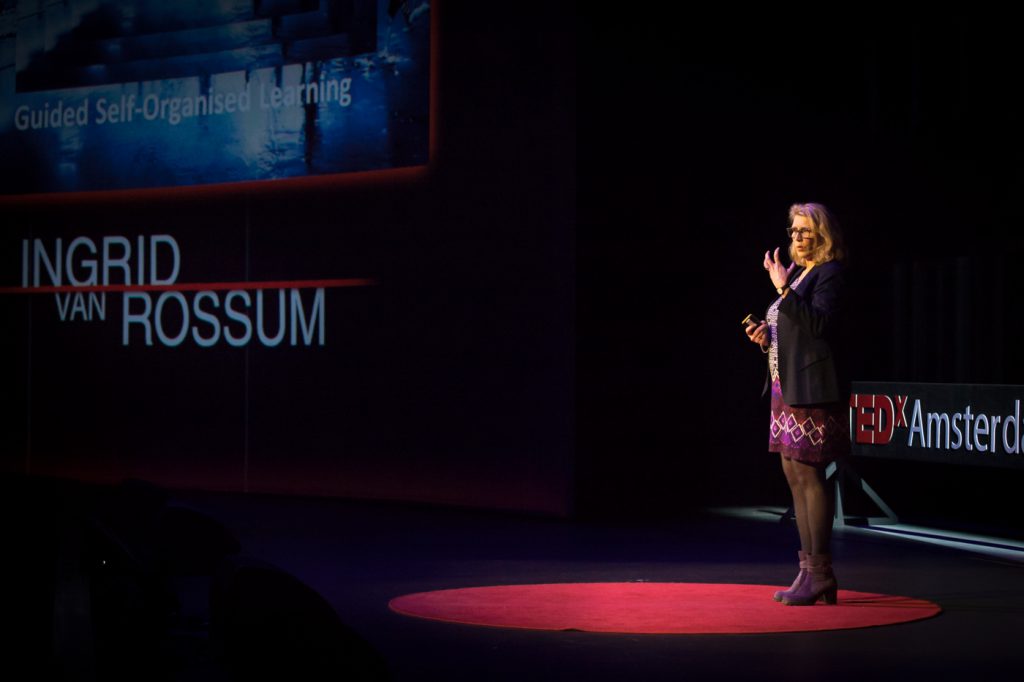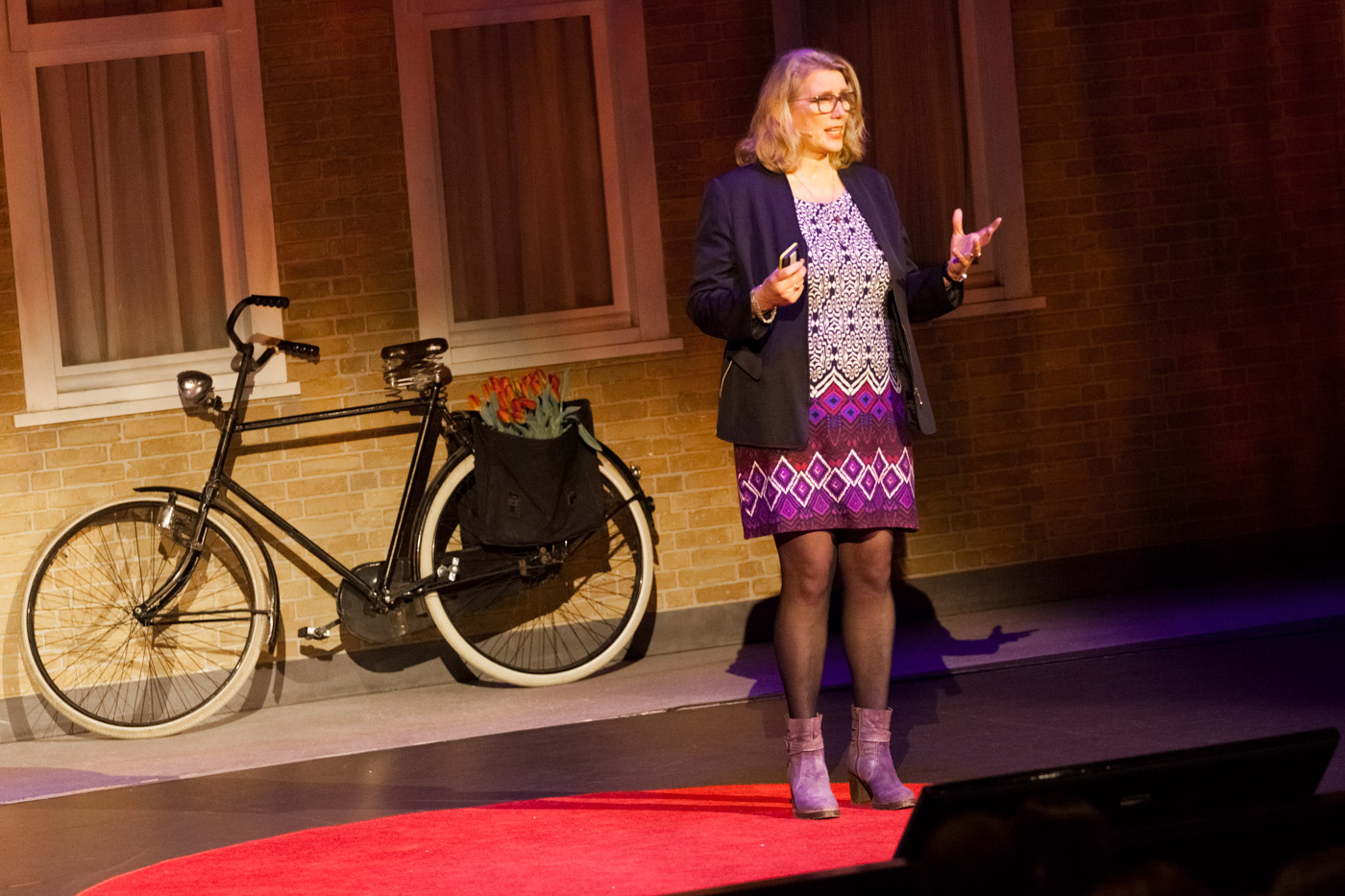 "Guided, self-organised learning can take place in a playful laboratory setting where unconditional love rules."
Ingrid van Rossum's talk focussed on what she took away from her own education, how it shaped her life and influences her to this day.
Ingrid's secondary education took place in an experimental setting, in which students and teachers created their learning and teaching experiences together. It was an open and free environment which opened her heart and mind to learning. Moving onto further education at an Amsterdam university, her experience was very different. Instead of open spaces with a great deal of interaction between students and teachers, she encountered a factory-like institution, where she was one of many and where she did not play a part in shaping her education at all. She does believe, however, that the contrast between these experiences has set her up for life.
When she was diagnosed with a serious illness in her twenties, she used the method she was taught in secondary school with her medical team: she consulted with them throughout and about her treatment. Ultimately, she credits her recovery partly to this interactive way of working with the medical professionals.
In Ingrid's early working life, she was part of a mixed and hard-working team, and enjoyed working under an inspirational leader. As she states, they "worked hard and played hard," and grew both in business and as people. In contrast to this, she also encountered more traditional ways of working for which her university days had prepared her.
Ingrid discovered there are two types of situations that drive people: situations based on the energy of life and situations based on the energy of fear. She decided to focus on the latter under the motto "to care, to share and to dare".
Ingrid co-founded a school for entrepreneurship, in which students/entrepreneurs work in a team guided by a coach for four years. Within the program, students set up a business, work as entrepreneurs and learn by doing. They are in charge of the process through a method called Guided Self-Organised Learning. Seven years in, there are a lot of labs in the world in which the students learn through this method. And on March 9, 2015, the Dutch government approved the establishment of a Bachelor in Entrepreneurship, a great achievement and a long-held dream.
There are three key elements to Ingrid's vision:
The classroom: from 'golden prison' to 'Lab of Love'. Creating a safe environment in which students of all ages are encouraged to explore, experiment and to keep moving while supported by a loving and understanding coach.
Education: from supply-centred to student-centred. Stimulating students and teachers to be responsible for their own process, encouraging them to make mistakes and learn from them, and creating an inspiring environment for all.
The process: from feeling framed to succeeding. Students are not afraid to fail, they are taught to "listen to their gut instinct" and to go from talking to listening.
Ingrid wants her audience to take two things away from her talk:
Use your "bullshit detector": listen to that inner voice!
Take a step back and enjoy the power of silence before diving in. In order to hear your inner voice, take a moment to really listen to it and do not have it drowned out by all that is going on around you.
These things make for a successful learning experience and, ultimately, for a successful life.
Photography © Victoria Jacob www.victoriajacob.com