Lisanne Vriens – Let's upgrade education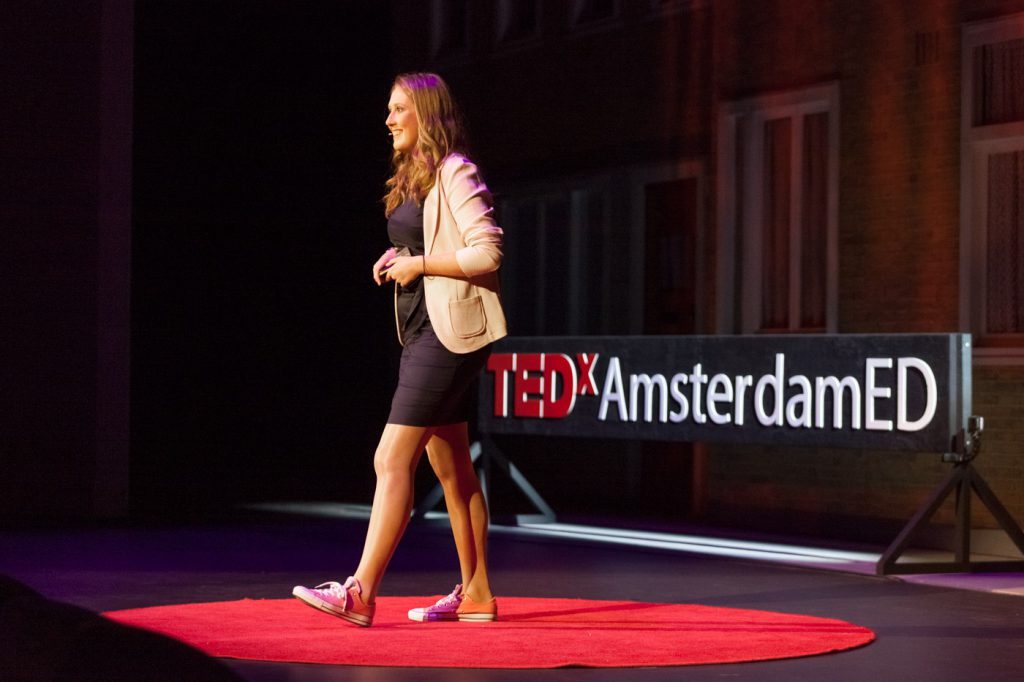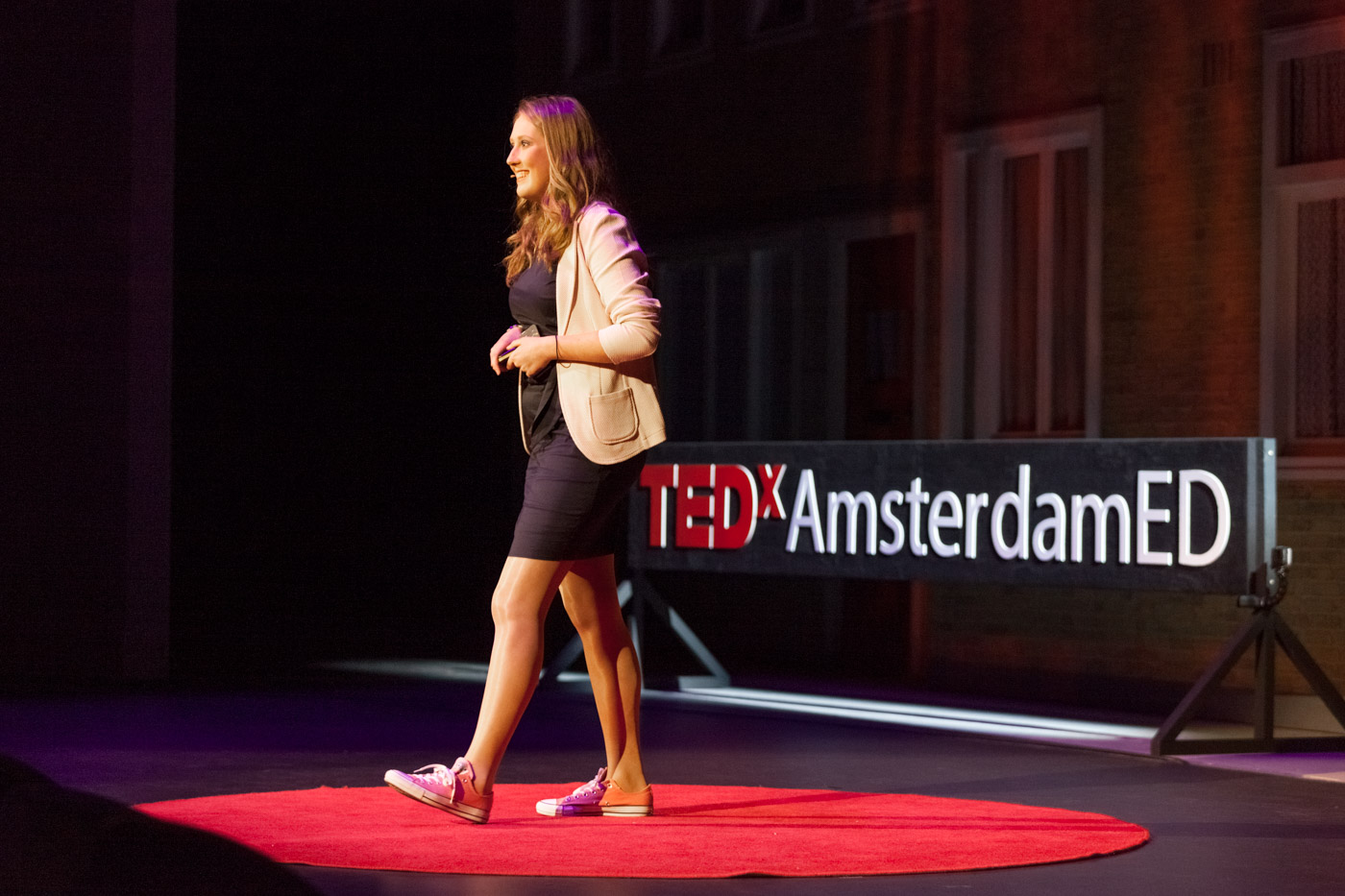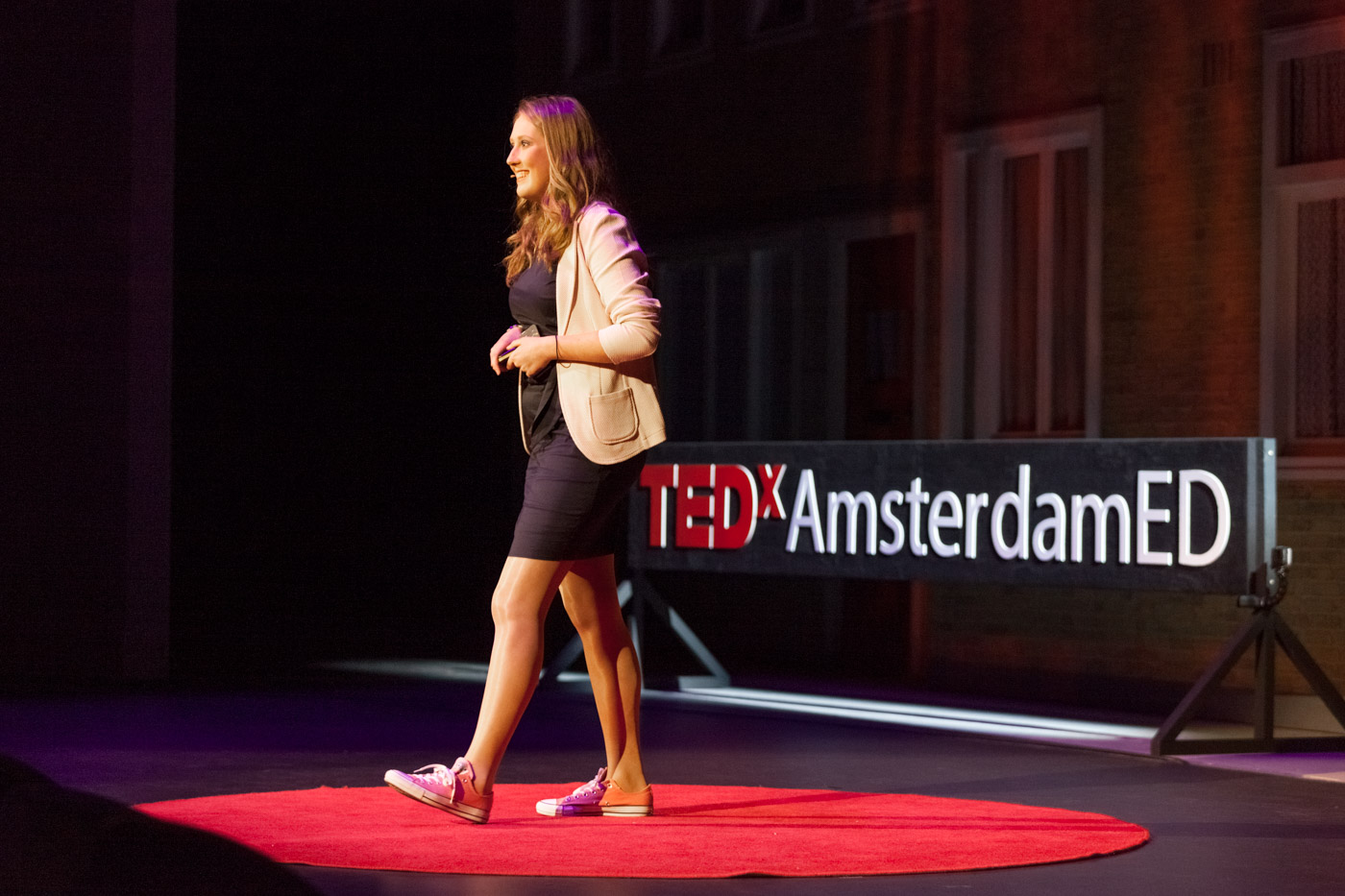 Lisanne Vriens, 16 year old and the youngest of all the speakers this year, loves discussing what needs to be changed in our educational system.
Lisanne admits being bored in school, because she isn't allowed to learn the way she wants. Like all of us, she has to learn about subject that she's not interested in, in order to pass an exam. Lisanne pleads for an upgrade in education – a student is more then grades and test papers. Let's reform our central exam and Cito tests. Let's bring creativity back to the educational system and let students make their own decisions on their educational path.
Brain dead
"You are all brain dead," Lisanne states with a smile. The creativity we are naturally born with seems to evaporate by the time we're in high school. Ask any adult to draw something in 12 seconds on a blank piece of paper and they will freeze. They need the 12 seconds to think about what to draw. Ask the same question to a toddler and the paper will be filled with colour within 12 seconds. Lisanne passionately believes that our educational system should stimulate the creativity children are born with. But instead at school we all learn to colour inside the lines.
Let kids decide their own educational path
If you want the new generation to be a creative generation, Lisanne argues, give children space to learn in their own way. Kids can think for themselves. Let them decide their own educational path. Teachers can give an assignment and you can decide for yourself how to do the assignment. Instead of sitting an ordinary test, kids can show their findings, their solutions and what they have learned by making a short movie, a presentation or a magazine, alone or in a group. Teachers will be able to see the things you can do, instead of the things you can't do. This way the assignments will also help students develop their (other) creative talents.
Personal road to success
Lisanne is sure that when kids can make decisions on how they want to learn, they will be motivated (and stop playing with their phones in class). We don't need to tell our kids what the have to become. Life is supposed to be a journey, with turns and bends. Let them decide later on what they want to become.
Photography © Victoria Jacob www.victoriajacob.com