Jaap Versfelt – Getting schools from good to great!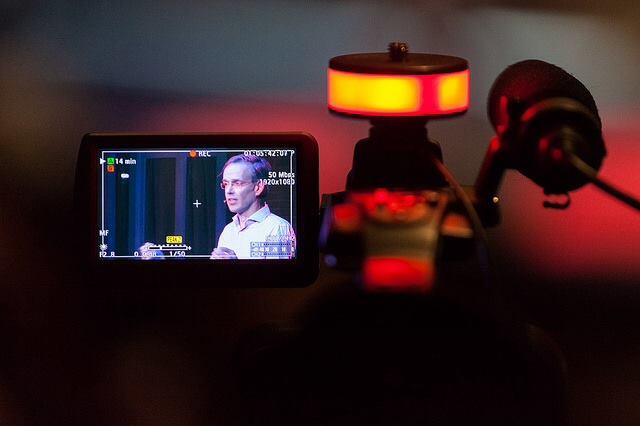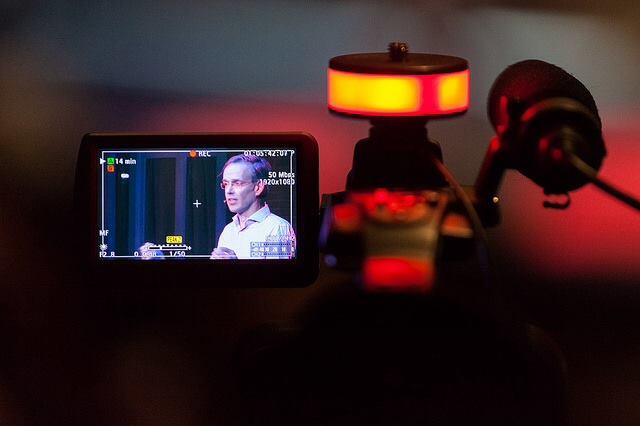 "The quality of a school can never be better than the quality of its teachers."
Before founding leerKRACHT in 2012, Jaap Versfelt worked for McKinsey & Company for 17 years, the last few of which were as one of their six senior partners at the Amsterdam branch. Jaap quit McKinsey to lead leerKRACHT as a full-time volunteer, driven by ten years of education stories – good and bad – from students and teachers in his family and circle of friends.
He comes on stage with a beautiful calmness. His personal story about how it all began, over chats with his kids and wife at the kitchen table, is touching. When his wife decided to go back to school to become a teacher, he suddenly had five people at the table talking about education. After several stories about the way her teachers taught teachers-to-be, where 'video Pete' was an outstanding example of how not to teach, Jaap and his wife decided to change the way teachers were taught how to become 'good' teachers. They designed a survey for the fourty participants of his wife's course, consisting of 5 questions ranking teachers on a scale of 1 to 5. A high score, meant a teacher was viewed as excellent by the class, while a low score indicated that a teacher was far from engaging. Not surprisingly, 'video Pete' got a very low score.
When they took their findings to the team leaders they were met with mute ears. So they decided to meet with the school director, but there, they were also met by the school's lawyer. This was the point at which Jaap decided things needed to change! Here he pauses for a moment, to let the gravity of the situation sink in. When he speaks again, it is to emphasise that his kids had been right for those past ten years. At that moment, he decided to quit his job at McKinsey and started Stichting leerKRACHT, to put into action a solid effort to improve Dutch schools.
Working out what shapes a great school was Jaap's first goal on the way to reforming the education system. And what his search confirmed was that a school can never be better than the quality of its teachers. He gives an example of a weak school, the Populier, and an inspiring teacher, Annette Boonen from the English section. They weren't happy with the results they were getting, so they begun redesigning their lessons and sitting in on each other's classes – until results soared. They were creating a new culture of collaboration, openess and trust, which set the stage for continuous improvement – something that has since made the school rank as an excellent school, now attracting many new students.
Professionals learn from other professionals. Stichting leerKRACHT is growing, teachers and school leaders are talking about it, sharing their stories. This is what evolves a school from good, or even weak, to great! Great teachers need to be treated like professionals and supported by creating a culture of continuous improvement. This can be done by allowing them time to analyse results, jointly design lessons, provide each other feedback and share their successes!
But it is not only teachers that can get involved in creating this new improvement culture in Dutch schools. Jaap asks any students in the audience to also start getting involved. To go and find a teacher that inspires them, a teacher they trust, and ask him or her if it's ok to give them constructive feedback after their lessons. This is a powerful way of helping teachers view their lessons from a student's perspective, to help them become great! Jaap also asks parents to get involved. When parents look for schools for their children, they should ask school leaders and teachers at the open days one simple question – how many hours per week do your teachers get to jointly design lessons, visit each other's classes and innovate? If you don't get a straight answer, then you haven't found the right school!
He ends with softness but power in his voice! "It took me ten years to believe the stories of my kids; it took me ten years to start making a difference. I sincerely hope that it won't take you that long, because you can make a difference…today!"
So let's start now and go make a difference! Let's be rebels!
Photography © Victoria Jacob www.victoriajacob.com