How can we get schools from good to great?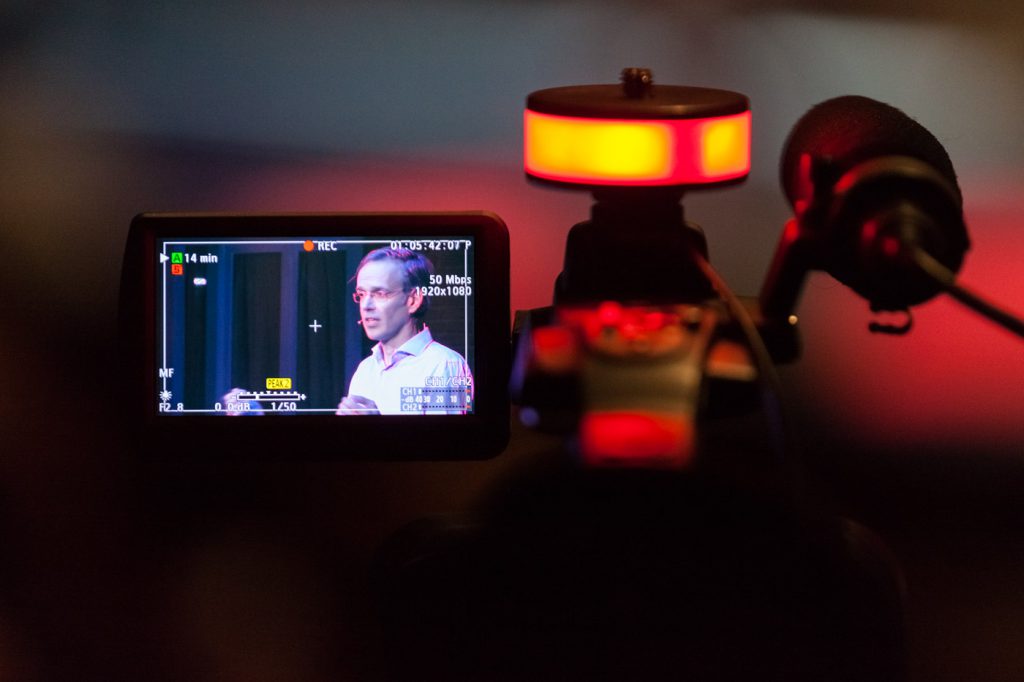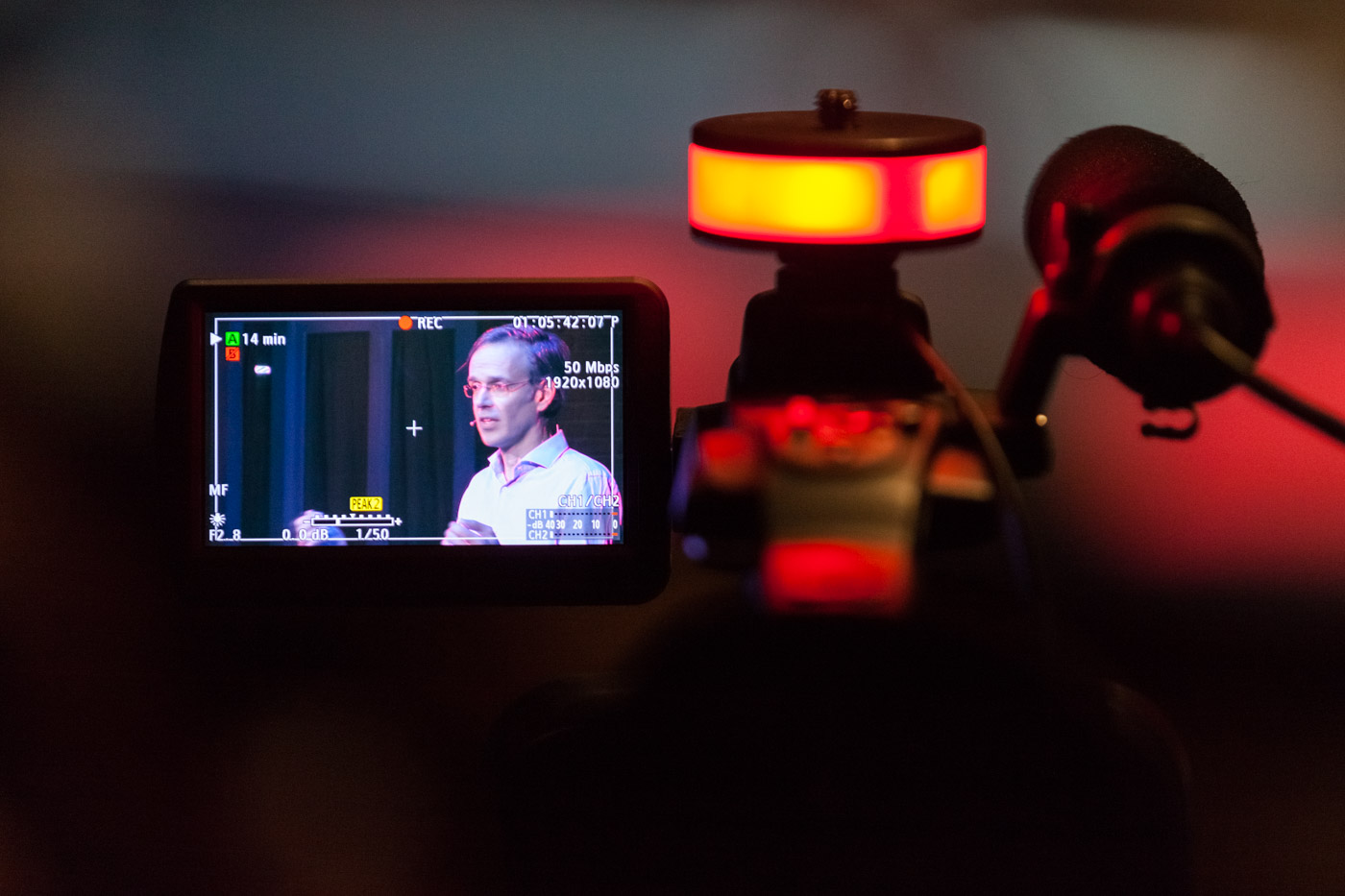 Interview with Jaap Versfelt
A school is as good as its teachers! This short sentence tells us in a nutshell what Stichting leerKRACHT and its founder, Jaap Versfelt, stand for. With passion, Jaap tells us his story on the TEDxAmsterdamED stage. But there is also a very solid, inspiring program behind this passion. From jointly designing lessons and celebrating successes, to inspiring teachers to take their new learned skills to the classroom and to pass them on to the most important participants in education, the students.
I meet Jaap Versfelt after his inspiring talk. He is just as relaxed and sincere when you meet him as he was talking on the TEDxAmsterdamED stage. We start talking about Stichting leerKRACHT, a successful program for transforming schools from good to great, of which he is the founder. Since I have already heard of the program, listened to his talk and know that almost 200 schools are already using Stichting leerKRACHT to help them get better, I am curious what impact the success has had on him and his team. "We are surprised," he answers, "we use three simple interventions: white board sessions (short stand-up meetings to set goals and celebrate the successes), joint design of lessons and classroom visits, and we see that teachers are liberated from their isolation. That alone gives us goose bumps. We often come across teachers who no longer talk about what they are doing, don't discuss the purpose of their job or their goals – teachers in need – and when they start to talk to each other as professionals in education and celebrate their successes, they have fun again!" The passion that Jaap speaks with is tangible. But that passion started 10 years ago with anger, anger about the quality of education and people who didn't want to work together to make it better. Children are defenceless in the system, but they still need to go to school. He gives an apt analogy – when a baker bakes bad bread no customers will come, but children will always need to go to school, however bad the system is. This anger made him quit his high-ranking job at McKinsey & Company to run leerKRACHT.
"What happened then?" I ask him. Jaap points out that they started off with 15 pilot schools willing to help create a program for improvement. Since change management was his core business at McKinsey, Jaap already had a lot of experience in what works and what doesn't. With these 15 schools they experimented right on the job and fine tuned the program. And it worked! Jaap and his team found a lot of rewards in what they had created – they saw that teachers regained the joy of teaching and at the same time their schools got better. Technically, Stichting leerKRACHT is there for the children, to create a better learning environment for them. But that starts with the teachers!
"So what do you do to create a culture where joint designing of lessons and classroom visits are the norm?" I ask him. "We have a very intensive program, so before a school can join, it needs to have a large part of their team on board. There are information and preparation meetings that they need to attend, and they need to designate a person to become a coach, free from teaching or other duties 1.5 days per week – this always hurts the schools a bit, but then a change of culture always hurts a little," he explains. A lot of preparations are made at the participating schools, including bootcamps for the teams and coaches. But the program is not only active at the individual school taking part, because that would make them vulnerable. They also have pizza sessions for schools in the neighbourhood (the circle) who follow the program, which gives all of them a chance to ask for help if it is needed. There are work forums and joint sessions, where teachers connect and demonstrate the strength of the program to each other. I have personally seen Jaap at all of these sessions and meetings, so I ask him if that is something he does consciously and his answer doesn't surprise me. "I make it a point to be at the schools at least once a week, otherwise I would become unhappy." The anger made place for passion and drive. Now he wants to experience the change he is helping to create.
Jaap needs to be on the work floor because Stichting leerKRACHT is such an intensive program of change, that it is also constantly reshaping itself to get better. Together with his team, he guides the expert-coaches who instruct the coaches at the schools. His involvement in the program is very much hands on.
I then ask him what are/were the goals of leerKRACHT. There are 8000 independent schools in this country. Jaap wants to create something positive and efficient that they can use to help them improve.  While at McKinsey, his job used to be all about big transformations in companies. This is what he aims to design with leerKRACHT – a program of transformation for schools that is not only effective, but also efficient in the sense that the change takes no more time than strictly needed.
The leerKRACHT program has already worked for nearly 200 schools, and more are coming on board shortly. A successful program such as this needs pillars of success. So what are the pillars of its success?
The positioning of leerKRACHT is for the teacher. But it is really designed for the benefit of students at school level. The ultimate goal is for the students to benefit from the confidence and passion of their teacher!
LeerKRACHT really understands the process of culture change. They realised what approaches would work by learning from countries that have a great education system. They all have one thing in common – they invest in the quality of the teacher.
The pilot schools joined leerKRACHT without any publicity or extra funding, they simply wanted to help create the program and improve their own schools in the process. They provided great new ideas that are now a fixed part of the program.
It is a program custom made for education. Appropriate for education and in constant development with input from the schools. Creating good practises!
The last pillar, and by far the most important, are the pupils, the learners. "We are doing it all for the learners and we believe that the teacher makes the difference. A motivated teacher who is there just for the learners and nothing else."
And these learners, he tells me, are bringing this small revolution into practice. What used to be a passive role is changing into an active role on the learner's part. Jaap has been at a school where teachers are now holding white board sessions with the students, to set goals and define how to measure them. When Jaap asked the students what impact this has had on them, they answered, "we feel more involved as we know the purpose of what we are doing and are able to help each other achieve the goals we set."
Jaap Versfelt started an educational revolution and within a relatively short period of time, students are already benefiting from the changes. And at least once a week, he will also be there to experience it with them. And on my part, I cannot wait to join many other inspired educators with whom I will have the opportunity to take part in the leerKRACHT revolution in the coming school year!