Interview with Gilbert Legrand – What I want to share is happiness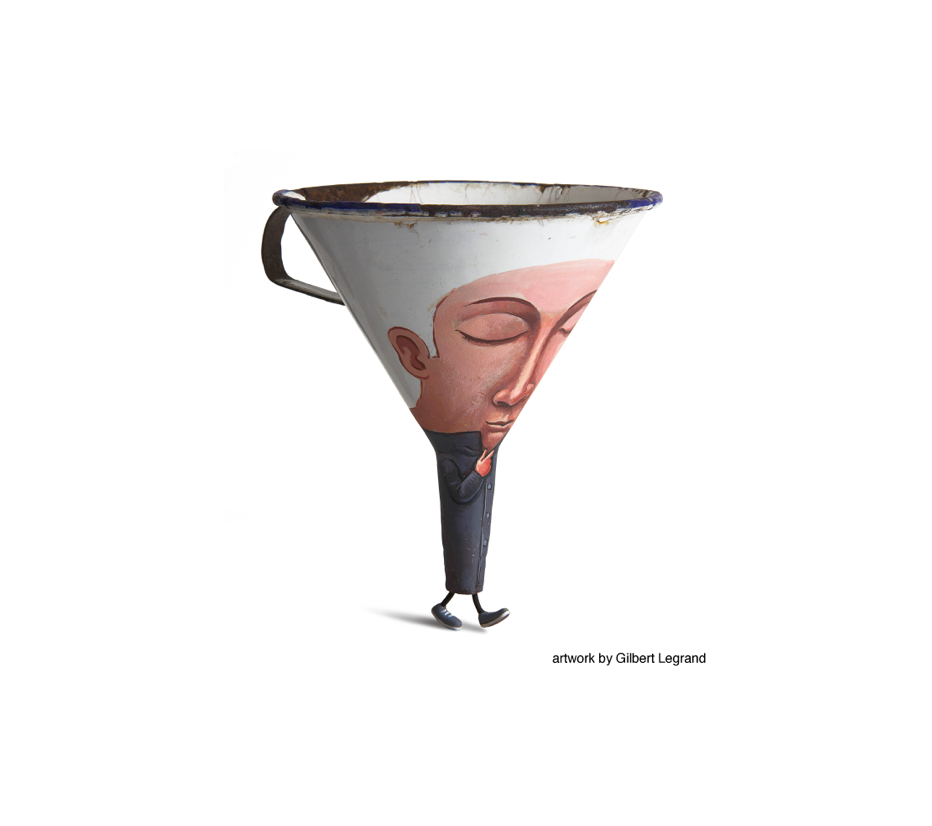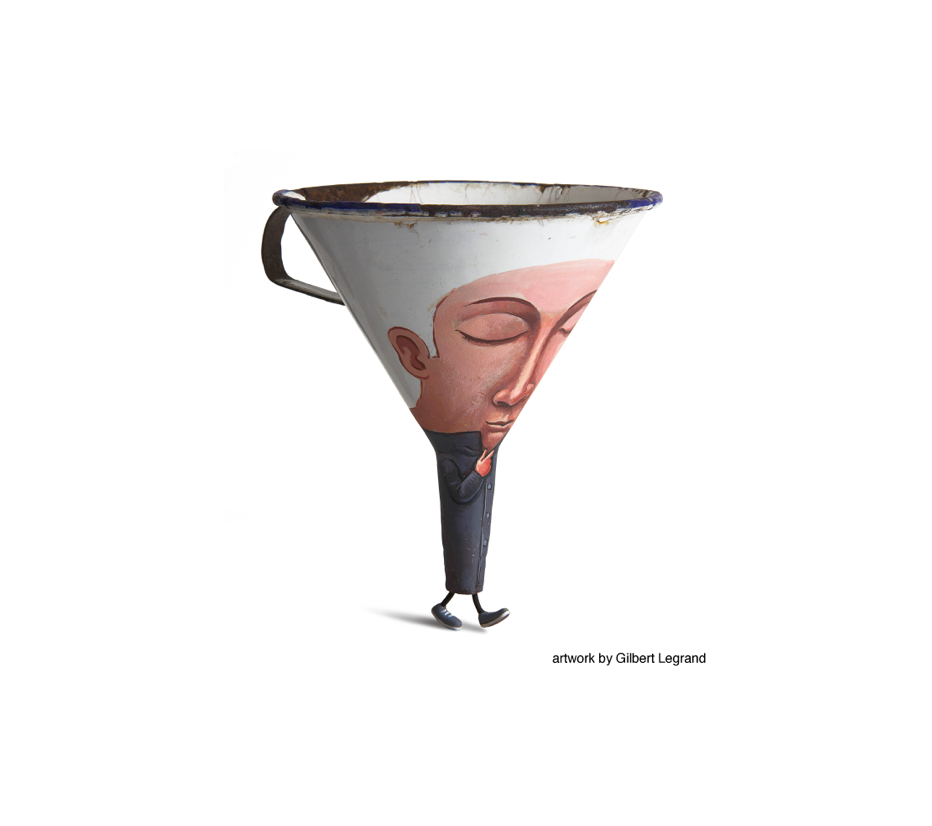 French artist Gilbert Legrand modifies everyday objects to give them life and turn them into characters. Inspired by Magritte and Dali, he has long been a freelance illustrator for publishing and advertising. In 2010, he decided to create stories with his characters. So far, he has published three children's books: Le Grand Show des Petites Choses (The big show of the little things), Les petites choses à New York(The little things in New York) and Animaux surprises (Surprising Animals).
After having been part of a project with schools last year to discuss his stories with children and share what he likes to call 'his taste for beautiful things', he collaborated with TEDxAmsterdamED and created this year's visual: a funnel, whose head is ready to welcome any learning material. We discussed his creations, his vision of art and the link he sees between art and education.
What does "#BornToLearn" mean to you?
I analyse everything with my senses and 'born to learn' sounds very nice. It's a positive message going to my ears. It's already a miracle to be born and after that there is a second miracle, learning.
Last year, you participated in a school program to share your creations and show children how small objects can be seen differently. How did you decide to get involved in this project?
In France, there are a lot of initiatives from schools to create links between authors of children's books and children themselves. It can be at school, but also in libraries, or at specific events linked to children's literature.
I consider myself more an author than an artist. What I like is telling stories about my creations and this is what I do with my books and when I meet children. We have workshops and classes and we discuss the sculptures and the stories around them. I really wanted to focus on creativity, showing that we can create not only a sculpture but also a real story with any object.
What is the last thing you've learnt?
Today, you can learn from everything. You open a book, a newspaper, you switch on your computer or your TV and you're already learning. This morning, I watched one of my favorite TV talks; they were discussing anti-racism initiatives in France. I think nowadays it's very important to develop our approach towards this.
What is the message you are hoping to share with your art?
I am not necessarily trying to share a message. I create art because I love it, because it makes me feel alive. I have a lot of respect for artists sharing deep messages with their art – they help me work to reach a higher realm.
But personally, what I want to share is happiness. I have this frivolity of youth inside me that I really intend to communicate. So my message isn't about deep thoughts or the seriousness of the world around us, my message is just about happiness. And when it comes down to it, that is also an important message!
How would you describe the link between art and education?
Through art, we can teach three very important things: creativity, love for beautiful things and how to appreciate the work of others. Art isn't only about creating something and liking what you have created, it's also about learning how to enjoy the creations of other artists. And that is what we should teach children. There are so many beautiful things that other human beings create, it's important to teach kids to not miss them!
For more infomation of Gilbert's work see http://gilbert-legrand.com.