Interview with Jurriën Mentink – Learning from the unexpected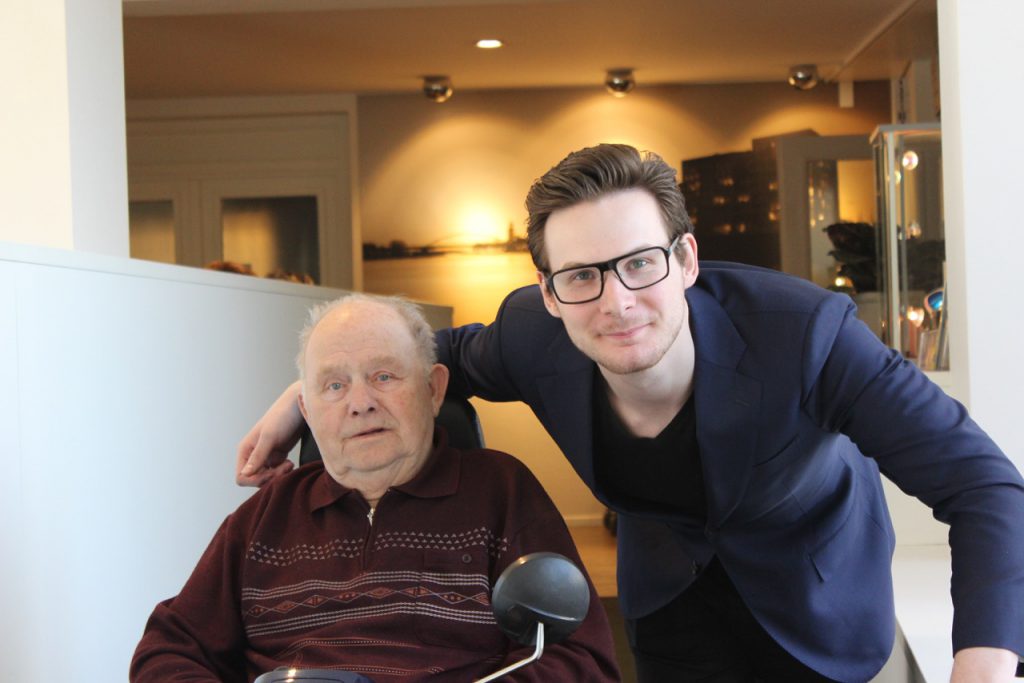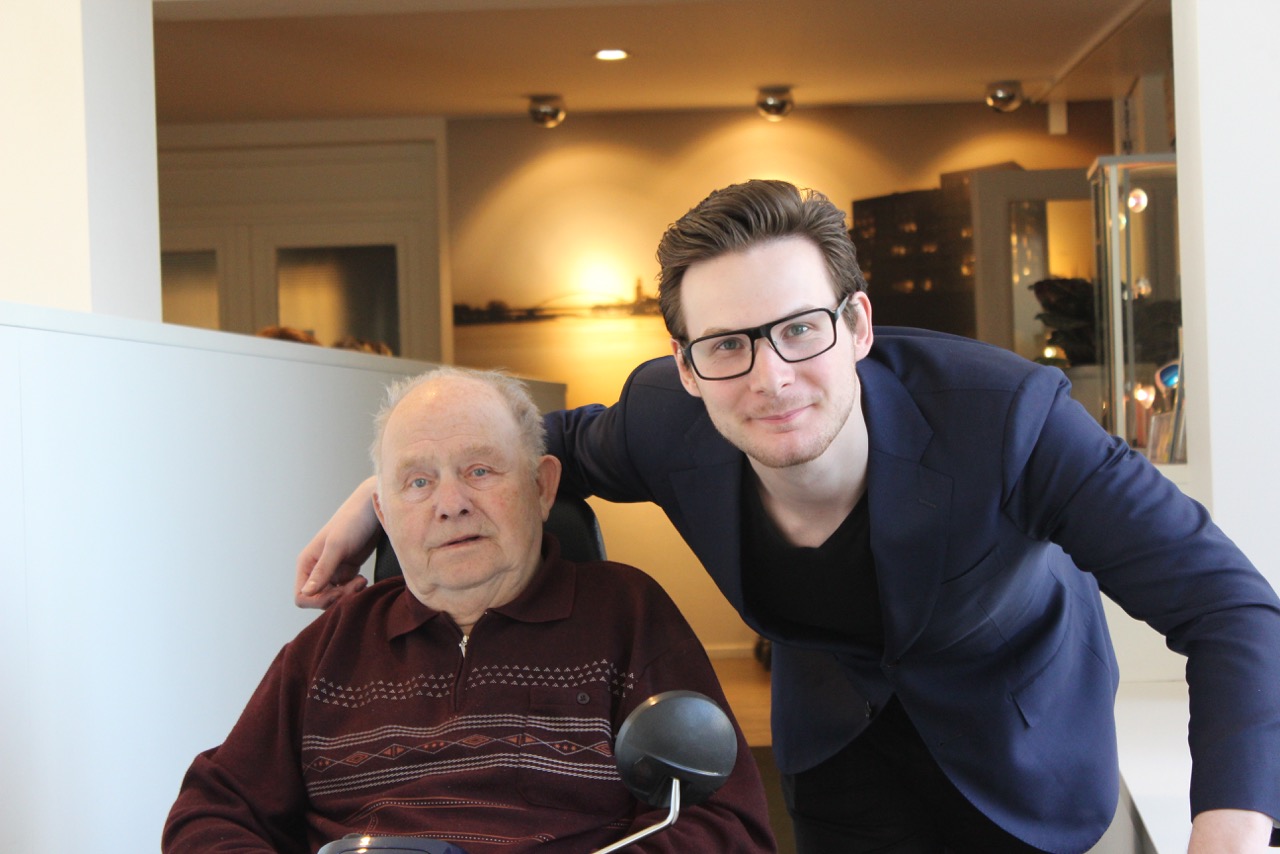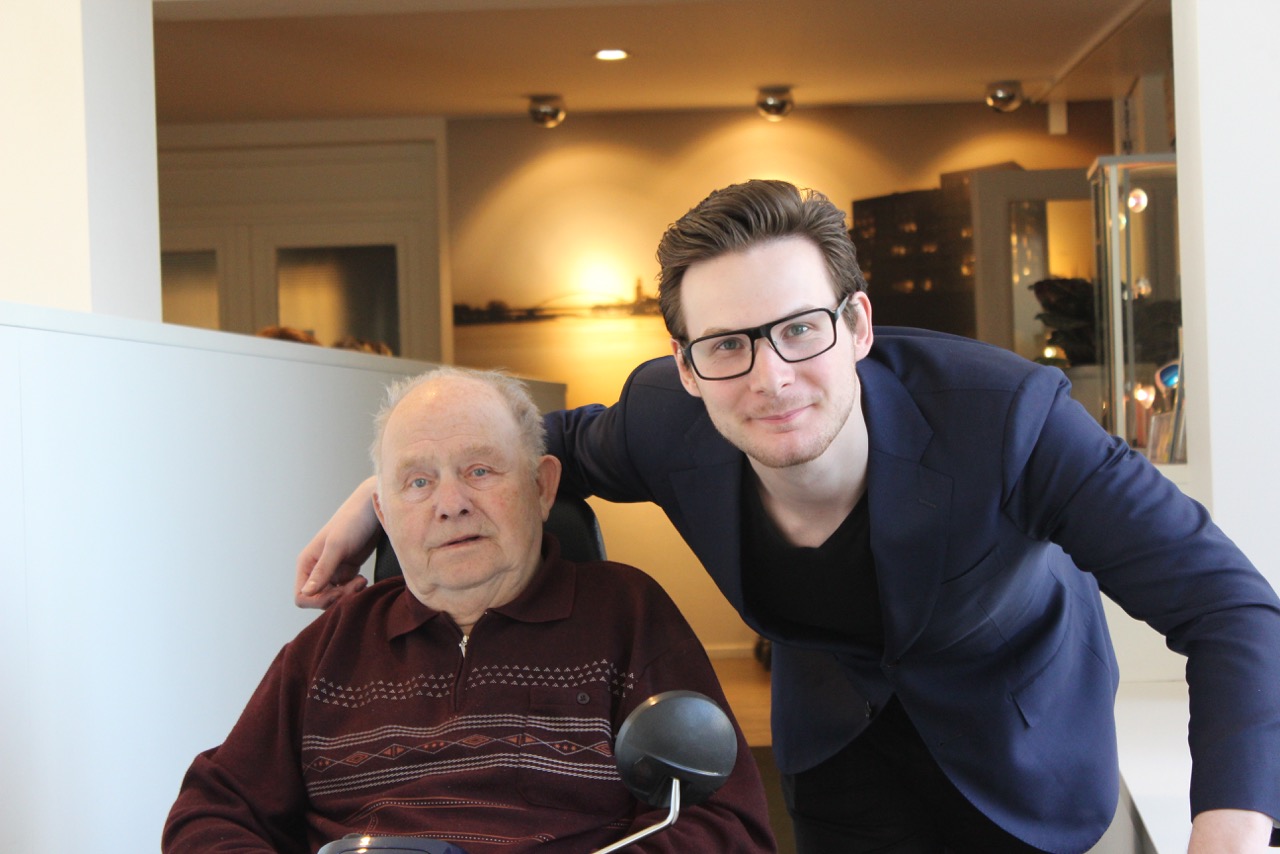 As an Urban Design student in Deventer, Jurriën Mentink might seem like a 'regular' student at first glance. But the place he has been living at since he began his studies, the Humanitas Retirement Home, provides him yet another type of education – an intergenerational learning experience that has lead to meaningful friendships between young students and elderly retirees, with great learning benefits for both. He is honoured and excited to share his personal learning story on April 20th, so we asked him a few questions to get to know him better.
What does #BorntoLearn mean to you?
It means that you are born with a clean slate and you learn all your life – whether you like it or not. But to make something positive of this potential, you cannot be indifferent to the process – you need to accept it and engage with it to get the benefits.
What motivated you to get involved with learning/education?
Since I am still a student, academic learning has been a large part of my life till now. But the type of intergenerational learning I got involved with by living at the Humanitas Retirement Home, I stumbled into by chance. When I first started my university course, I was looking for a student-friendly, inexpensive place to live and came across the opportunity to live in a retirement home.
At the time I moved in, I didn't realise that we were one of the first institutions to try such an arrangement, as it seemed to me quite a natural thing to do. The way it works is that in return for 30 hours of volunteering per month, helping out the elderly residents with various things, a handful of students and I get to live in small apartments within the complex for free. This is obviously very budget-friendly for us students, but also has many added benefits for both the elderly residents and us.
We help each other understand the past and present – gaining a unique perspective on life. For the elderly residents, spending time with us distracts them from worrying about their health or feeling lonely and isolated. Instead we teach them a lot of useful skills – for example, how to operate a computer and use social media, which I think is really cool for the over 80 year olds to be able to do! They also get an insight into what the lives of the younger generations are like these days and a chance to share their own life experiences with us. This helps them feel like they are not simply forgotten, but are still contributing their skills and knowledge to society.
For us students, it gives us a completely different take on life. I often feel like young people these days are on an express train through life – everything is done fast and we want everything right now! But one thing that my elderly friends have helped me realise is that there is also happiness in doing less – if the train stops sometimes, you can actually get off, see more and have time to reflect on your experiences. This is how I feel every day when I get home – the train stops and I can reflect on my day, with my friends.
What's the last thing you've learnt?
One of the last things I started learning is playing the guitar – the G note to be precise. One of my neighbours, Mr Kok, is a jazz musician and an incredible guitar player. What is really special about the lessons he gives me is that he actually has a speaking disorder and trouble learning, but this does not affect his sense of humour or his ability to communicate through music. He loves to share his love of music and enjoys playing with his old band at Humanitas for all the residents. Something you learn living amongst elderly people is that everyone has their unique story, interests and a past that they are often very happy to share.
What do you hope to learn on the day of the event?
I want to learn all I can from the other talks and the workshops, so that I can then share it with the other residents at home. For me personally it's also a privilege to present at TEDxAmsterdamED and that in itself will be a great learning experience for me. From what it feels like to be in front of such a large audience, to learning how to best present a personal story.
Can you give a one-sentence summary of your talk?
It will be all about the unexpected – what you can learn from living at a retirement home, an unexpected place for a student to live, and the unexpected attention that came with it! I will talk about the meaningful friendships that develop between young and elderly neighbours when based on deep personal conversations that trigger each other's interests and break down generational barriers.
Can you share a quote or a person that has inspired you in the field of learning or education?
For me it is Gea Sijpkes, director of the Humanitas Retirement Home. She is an inspiration because she not only provides all of us with the opportunity to learn valuable lessons and skills, but is also constantly learning herself. She is not afraid to look to both older and younger people to see what their perspective on a situation may be, and that way, looks for the best solution to any challenge.