Workshop – The learning Kitchen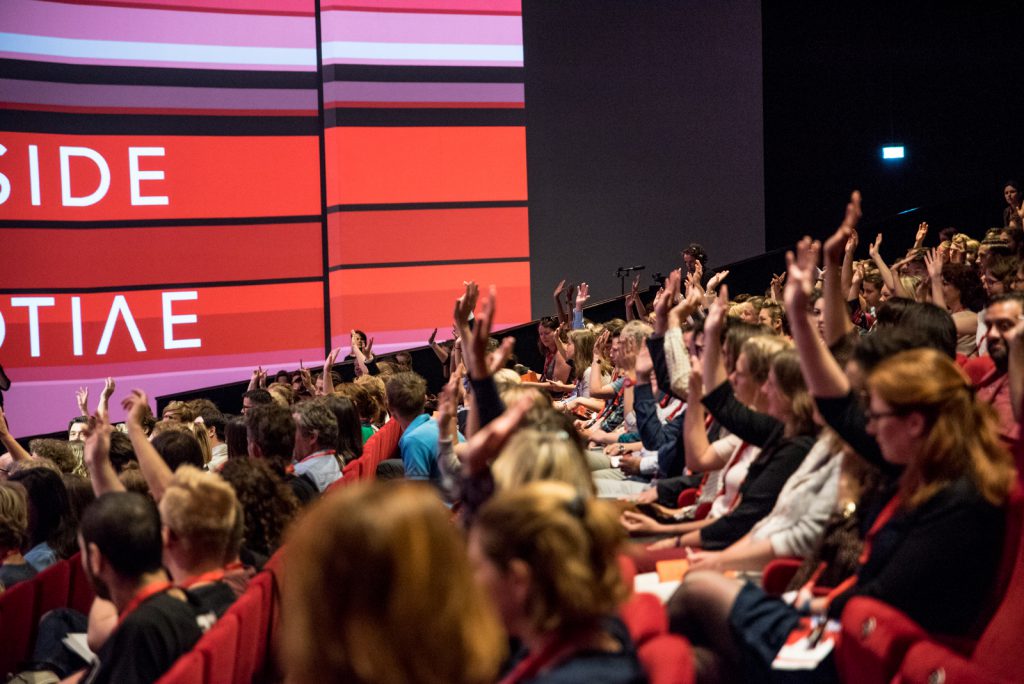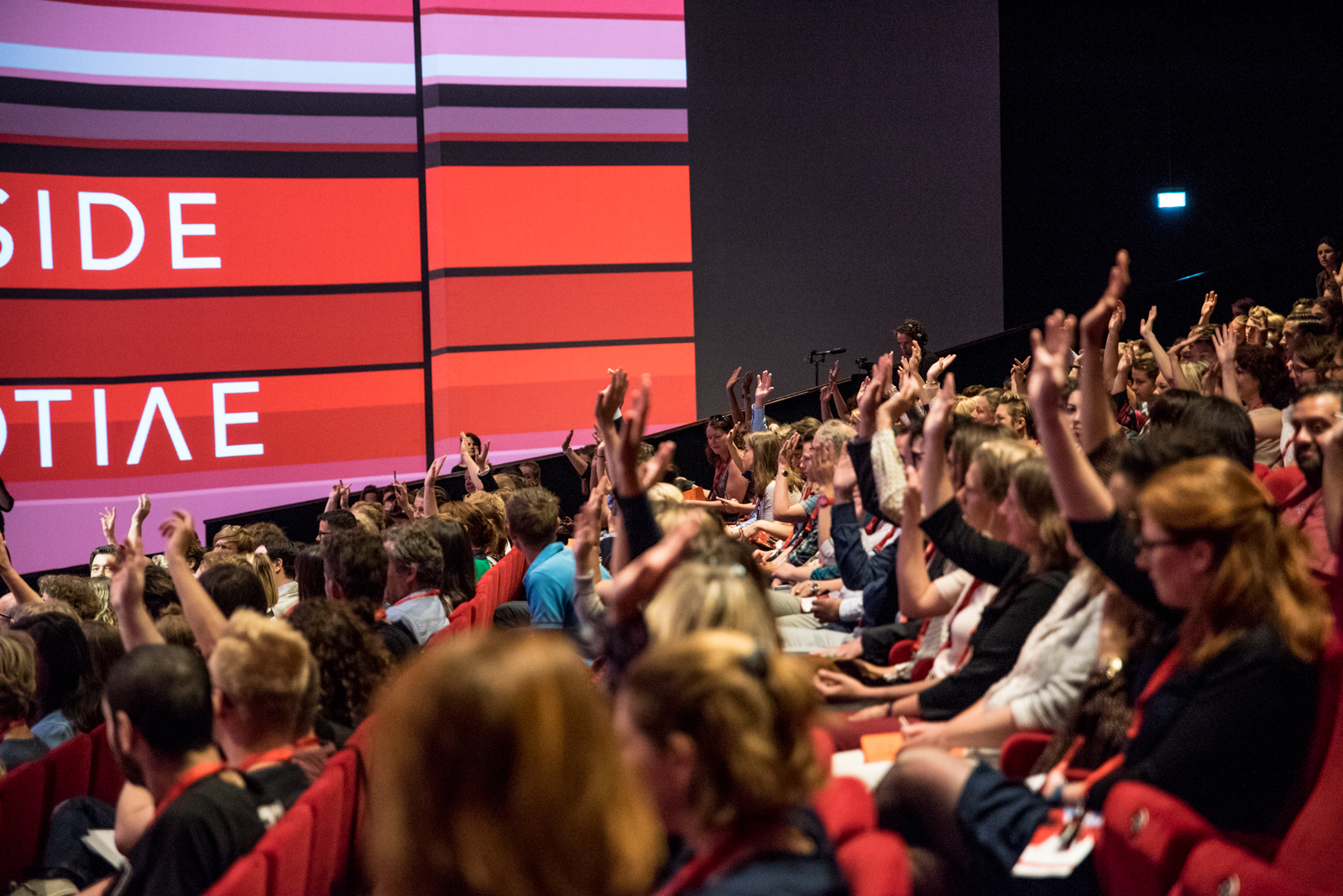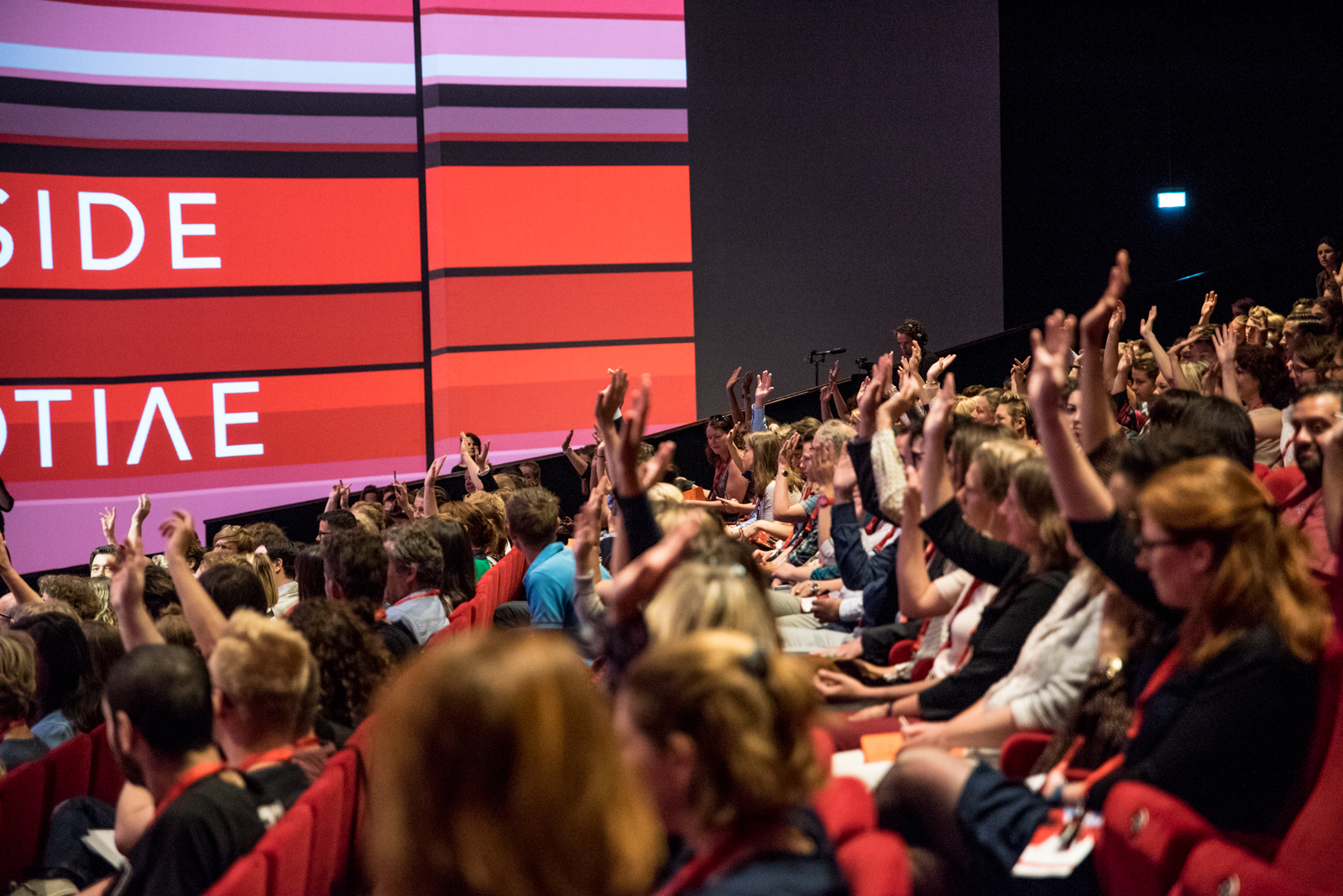 This workshop hosted by Maaike van der Velden and Joep de Jong explored the participants' own experiences with learning and asked them to share these to come to great recipes for Lifelong Learning.
In a fairly warm dance rehearsal studio in Theater Amsterdam, 50 participants discovered their best ingredients for Lifelong Learning. They started by asking appreciative questions about meaningful learning experiences by interviewing each other in duos. The conversations were full of energy and everyone had wonderful stories to tell.
After the interviews had finished the participants formed small groups. Maaike raised the following questions:
– If we completely embrace the statement #BorntoLearn, what does our environment look like?
– What kind of recipes do we need to achieve this?
With the ingredients discovered in the previous round, the groups created the best recipes for Lifelong Learning and twelve colourful recipes were written down.
Joep closed the session with a recap of all flavours and ingredients he had sensed and heard. Topics like dreaming, courage, showing vulnerability, inclusion, taking risks, leaving room for the unexpected, creating a safe environment, being open-minded and celebrating success were ingredients for the best recipes.