TEDxAmsterdamED 2016 – Interactive Program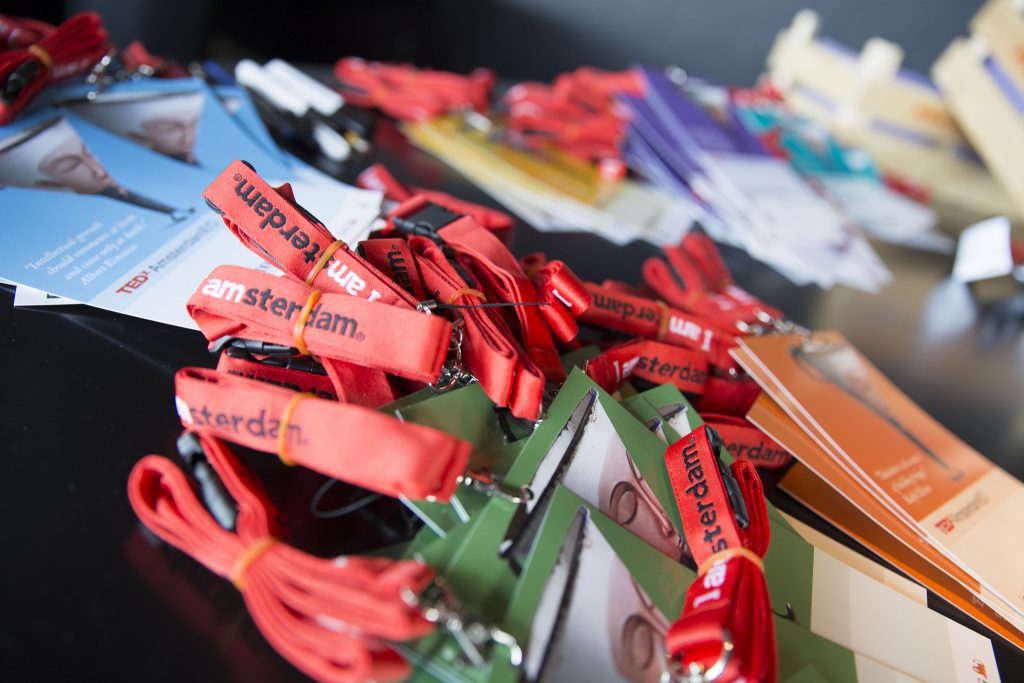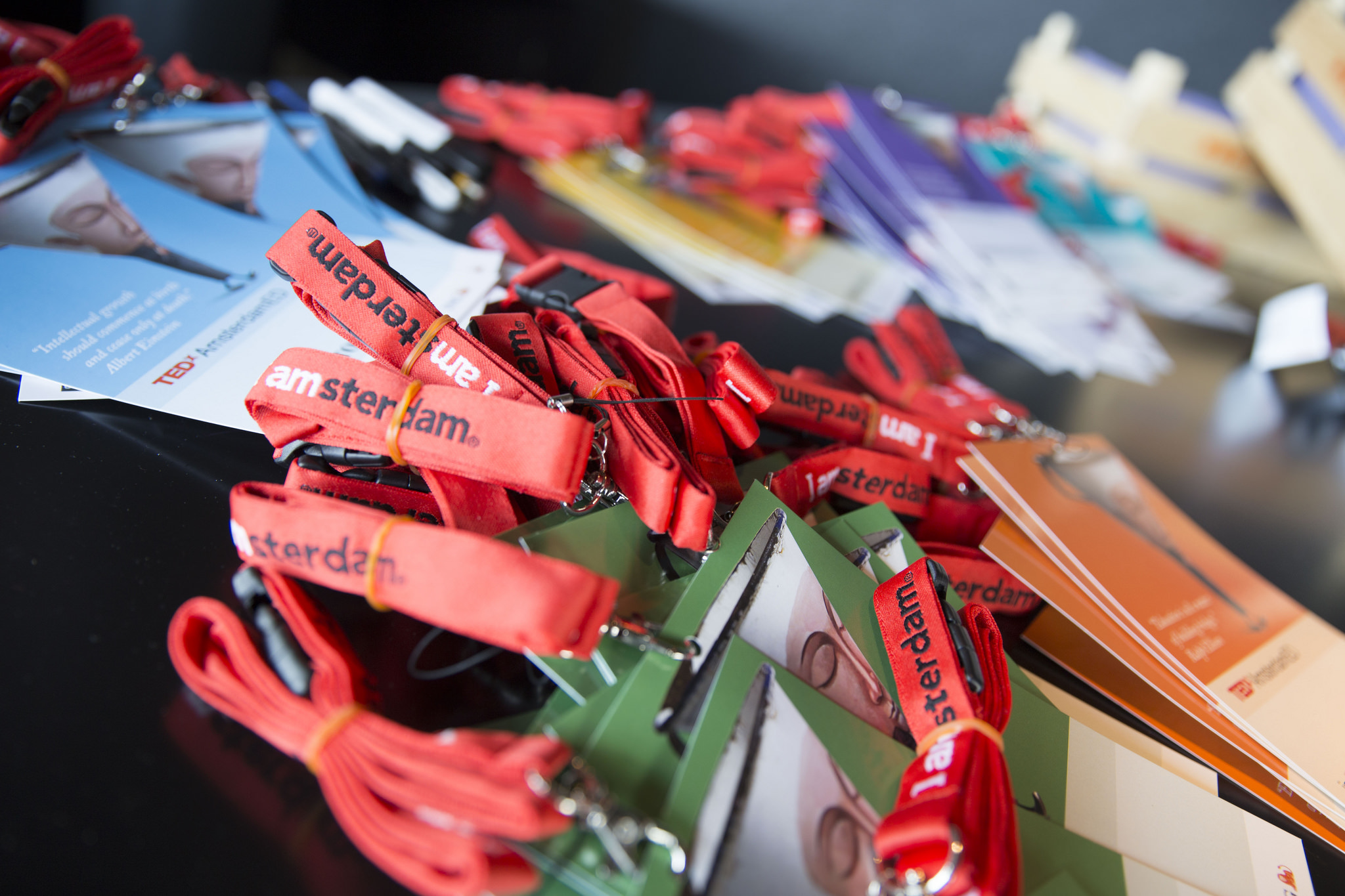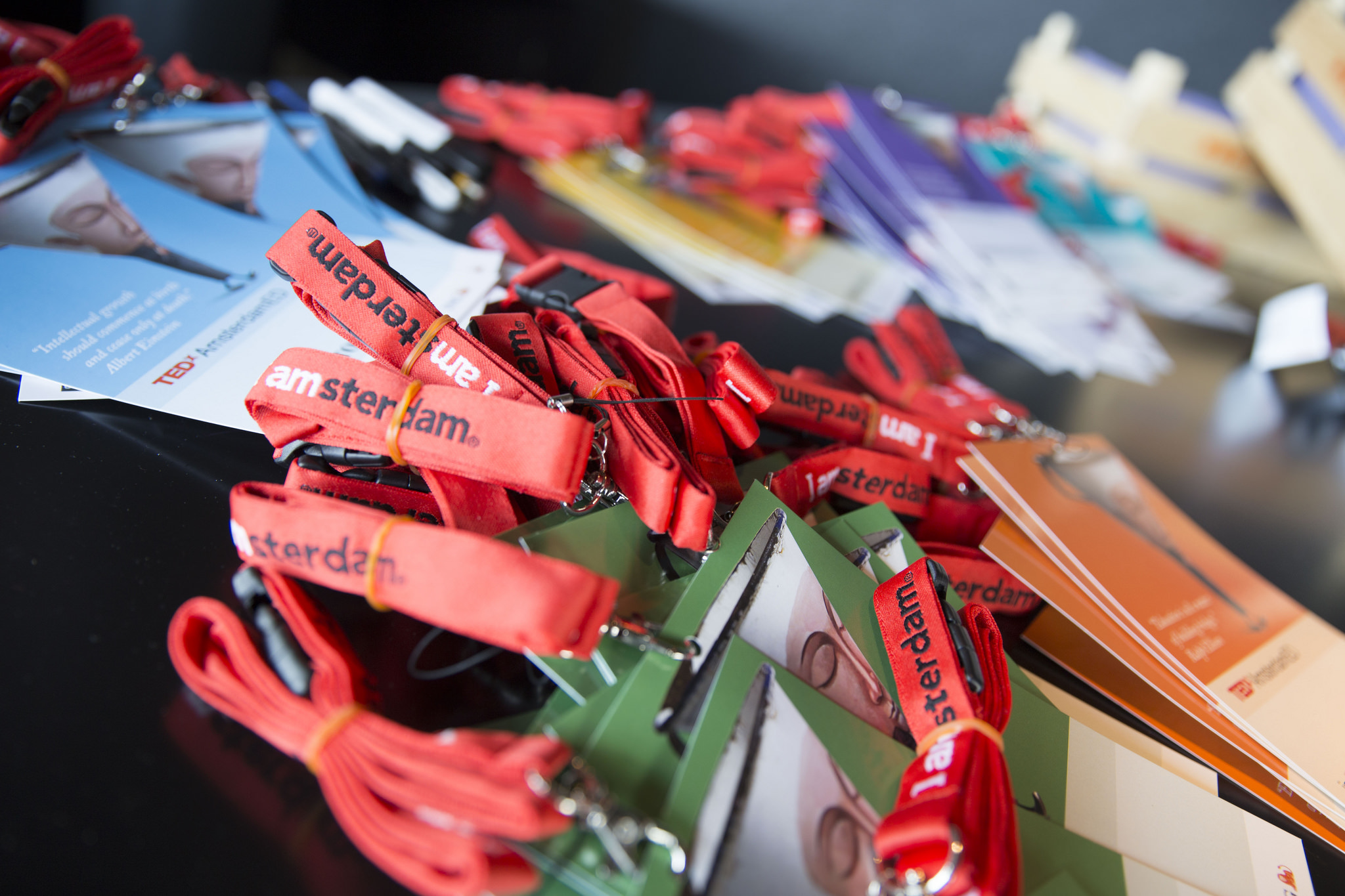 Learning maximised!
A new and exciting addition to the TEDxAmsterdamED event this year was the highly interactive learning program for the audience. While past editions of the event have also included a large dose of interactive aspects during the breaks, this year, the #BorntoLearn theme was supercharged with learning opportunities for all participants.
All guests were exposed not only to the stimulating activities in the Theater Amsterdam Foyer, but on top of this already learning-rich environment, the midday break was transformed into a learning bonanza. Guests had the opportunity to stretch their learning boundaries by attending several workshops and Q&A sessions with the speakers to get inspired and exercise their minds even more!
Read on to find out more about what our guests got to do on the big day!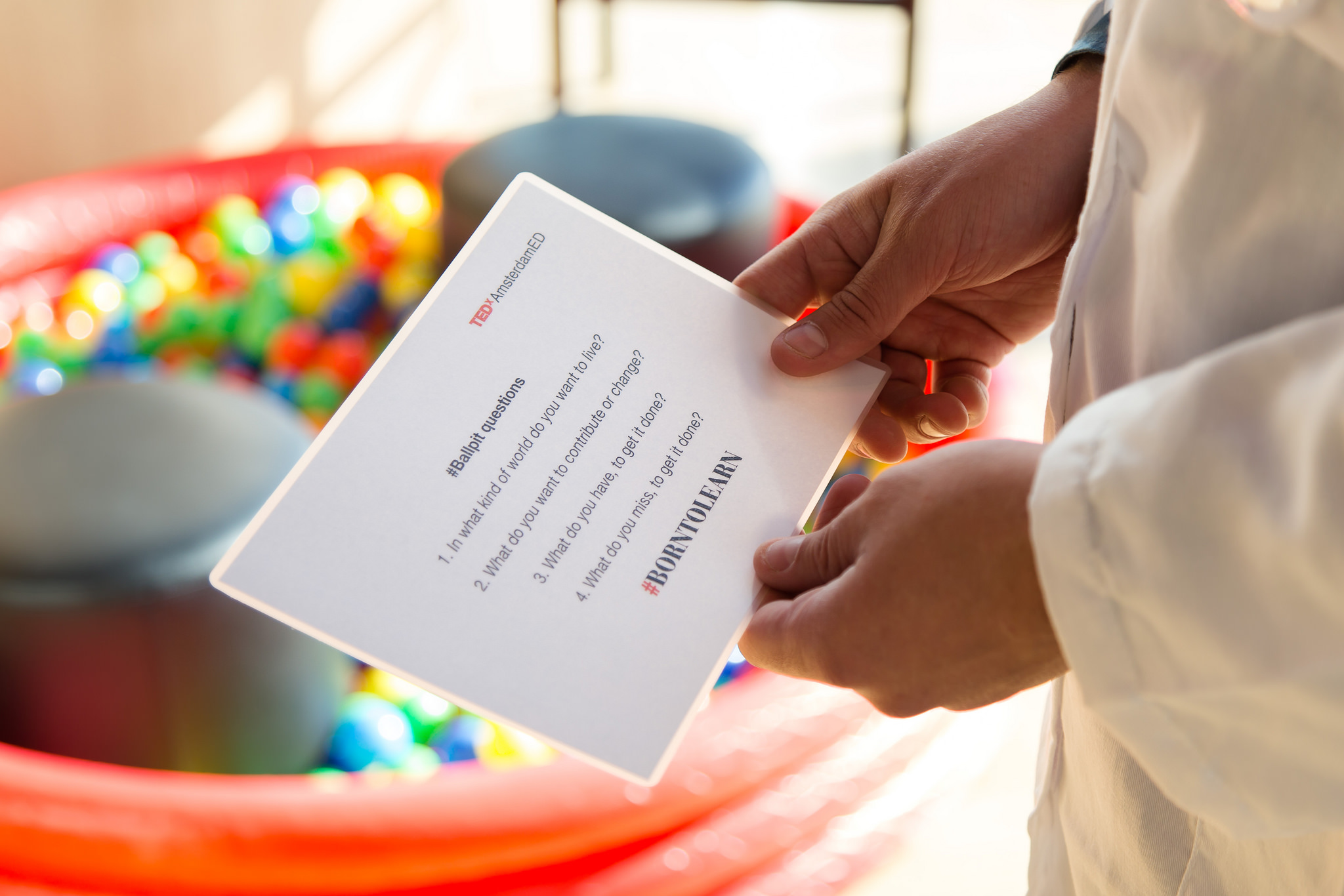 © Laura-Ellen Harris
Guest experience foyer – by Kathy Jastrzebski
The foyer of Theatre Amsterdam was transformed into a diverse learning environment, including a 'speed learning corner' where guests could learn something in just 5 minutes or just 5 steps, a wall of 'brain bites' where they learnt how particular foods influence the brain and learning capacity, a book stand with a selection of education and learning titles to delve deeper into after the event, a wall for making art, a 'light bulb' corner where guests could share their learning wishes and ideas, an 'Inspector V' photobooth to immortalise the learning experience, and a 'ball pit' where fun conversation with other participants could be had. Inspiration was definitely not short on the day and came in many shapes and guises – guest could line up a chat with other participants via the TED á TED platform, by listening to bright up-and-coming ideas that took wing during the Education Startup Weekend, or simply 'chill-out and get inspired' watching TED talks in the main theatre. All in all, a multitude of learning opportunities!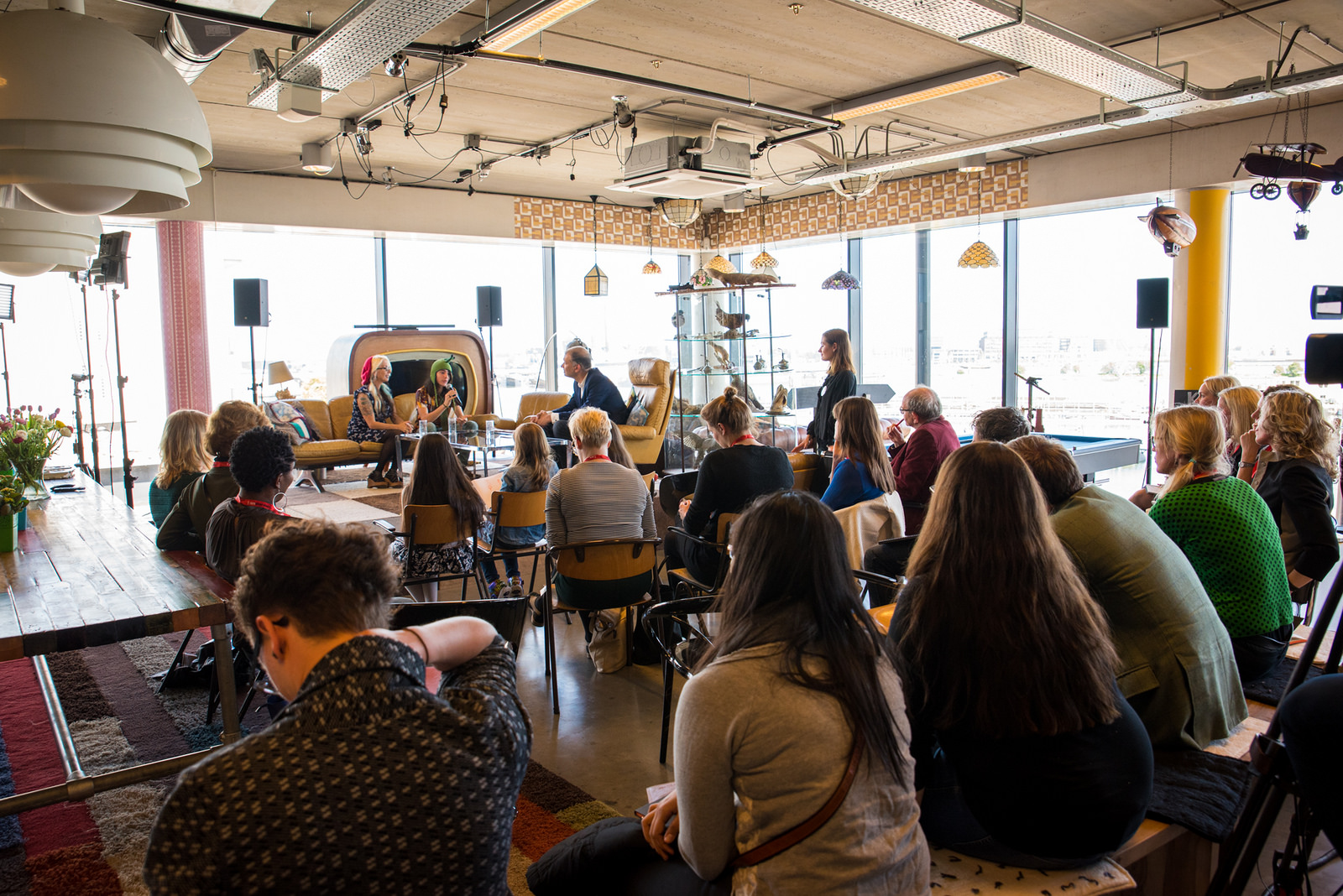 © Mateja Safhalter
Q&A's with the speakers – by Alvaro de Salvo
In these two sessions, the audience got the opportunity to ask the speakers more about their TEDxAmsterdamED Talk or explore more about their ideas on longlife learning. Both sessions took place in an intimate setting, where the host guided the conversation for a group no larger than 35 people each. The first session included speakers Jelmer Evers, Christine Wank and the mother son duo, Lainie Liberti and Miro Siegel, where they could delve deep into methodologies, theories and unschooling. The second session hosted speakers Jurriën Mentink, Roshan Paul, Mark Dodsworth, and the three Award nominees. The attendees asked them a variety of questions, such as 'What does born to learn mean?' and 'What skills did they needed the most to do what they do.' It was a great addition to the talks and all participants left inspired!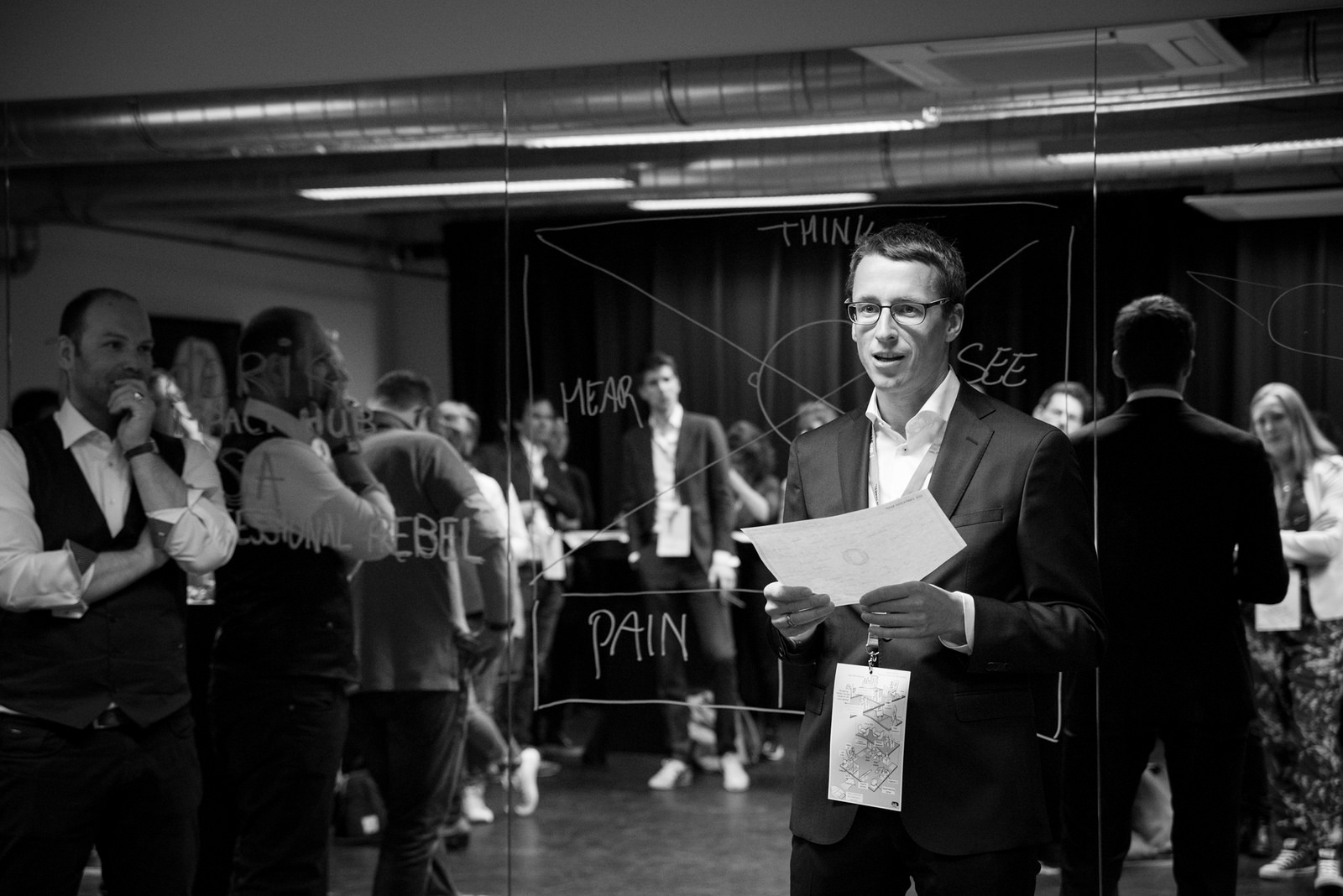 © Mateja Safhalter
Getting the entrepreneurial mindset into your classroom – by Kathy Jastrzebski
How can you teach in a different way? A way that will better grab the attention of your students and help them learn? One way is to teach in an entrepreneurial way – first defining your target audience, and delving deep to do that, then understanding what challenges stand in their way, and finally using this insight to create solutions. In this workshop, run by Frederik van Droffelaar (Impact Hub Amsterdam) and Melissa Marijnen (Professional Rebel), participants worked through the above principles, in small groups of around six, to develop ideas that could be implemented in classrooms. To conclude, three people presented their ideas to the rest of the audience as a test of their assumptions, working process and feasibility of their ideas.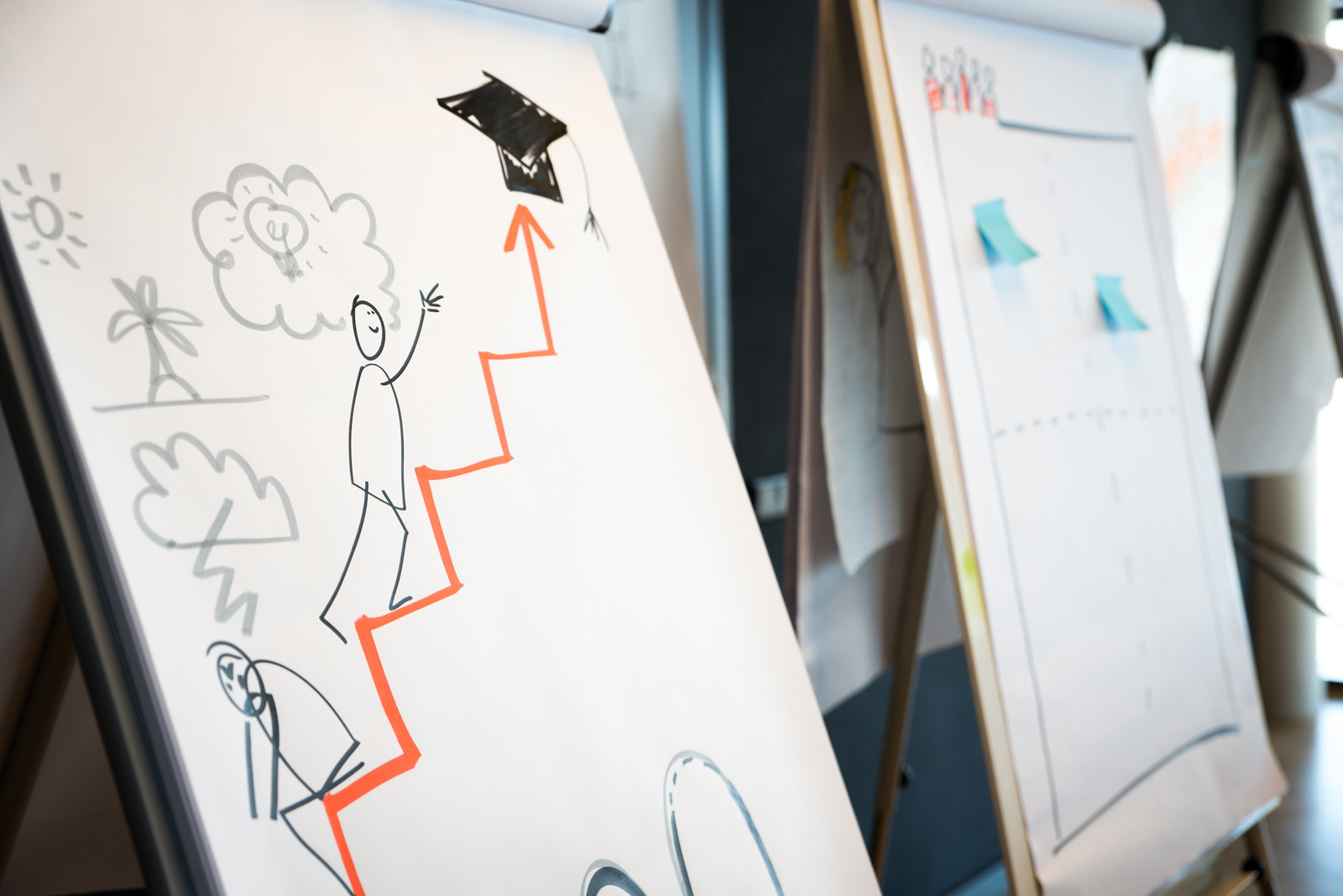 © Mateja Safhalter
Visual Thinking – by Kathy Jastrzebski
'A picture speaks a thousand words' – that is exactly what the participants of the Visual Thinking workshop got to experience and play with. Moderated by representatives of ING and run by Willemien Brand and Hester Naaktgeboren from Buro BRAND, participants were challenged to hold back on words and present their ideas in a visual way. This forced many to think differently about what it was they wanted to get across to the rest of the participants, but combined with some practical tips from Willemien and Hester, everyone took the challenge on with outstanding results.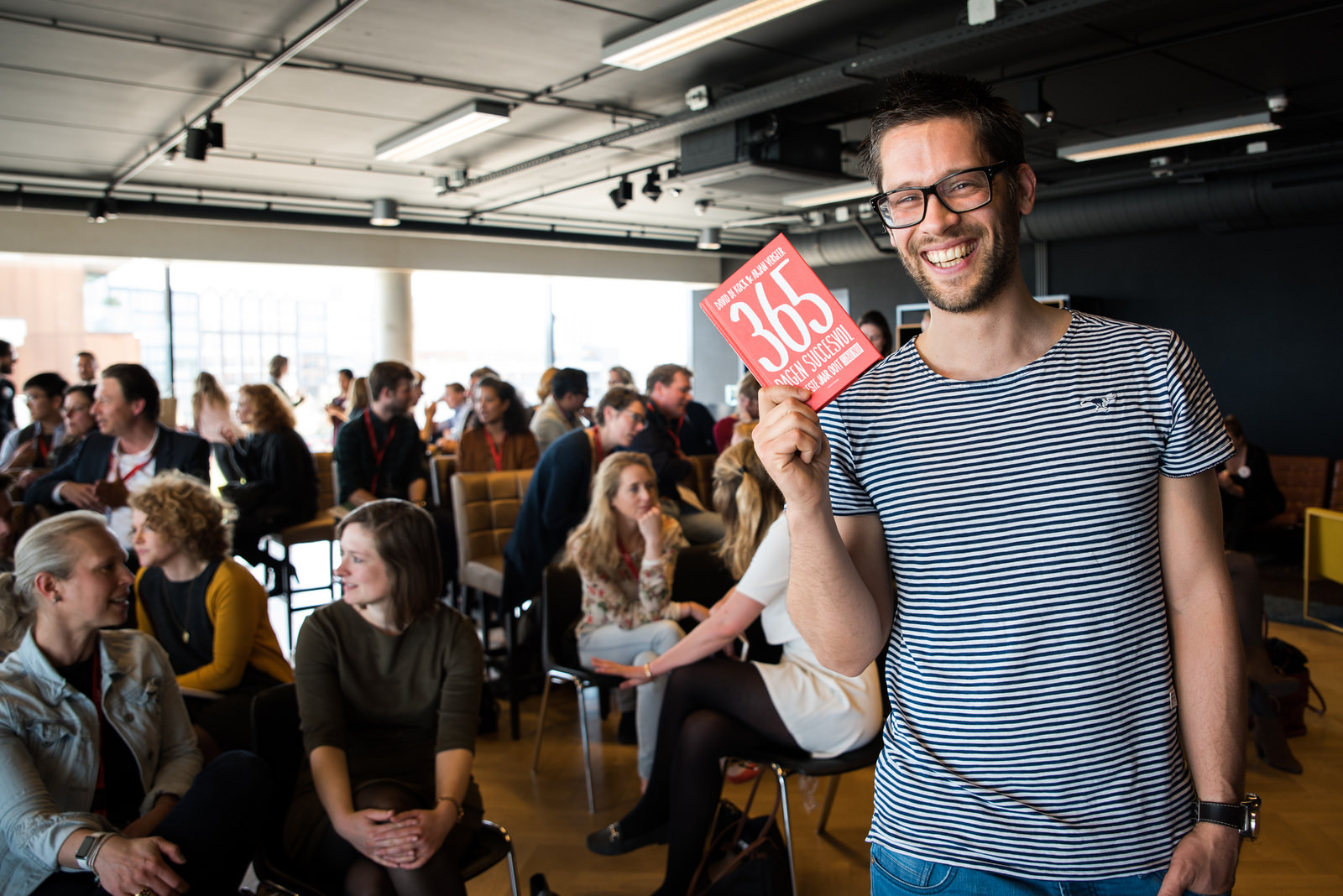 © Mateja Safhalter
Start with tomorrow – by Coraline Reeder
The illness and subsequent passing of his friend encouraged Arjan to completely turn his life around. Together with David de Kock he founded 365dagensuccesvol.nl, an initiative aimed at making the Netherlands the happiest place in the world by 2020. In his workshop Arjan showed the participants what steps they can take to discover and reach their goals. Arjan believes that you have to make your dreams so big that they seem absurd! This forces you to reinvent yourself and take a new approach to reaching your goal. He calls this goal your 'mission'. You can read more about his workshop here.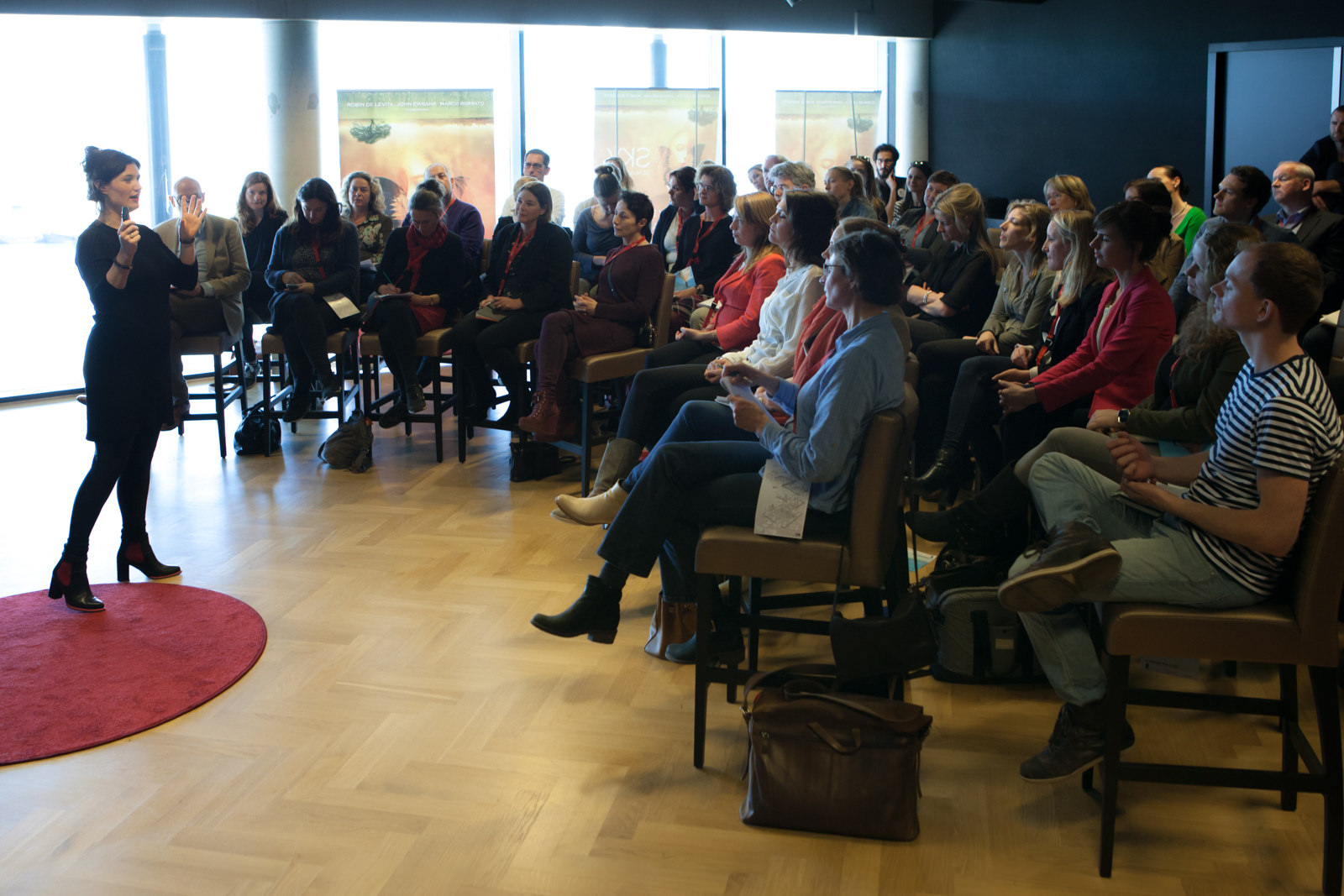 © Kerry Reinking
The 3 secrets for a strong TED talk – by Alvaro de Salvo
How can you improve your public speaking skills? Regardless of whether you are talking to an audience of 50, 100 or 2000 people, the basics remain the same. It's the combination of your performance, psychology and presence that engages your audience. In her workshop, Julika Marijn from Great Communicators helped the participants try some notable breathing exercises on how to present. Various attendees practiced live, on how to choose a warm, powerful, enthusiastic, modest or concerned message. Participants had a chance to learn about nonverbal communication and body language, and practiced some tricks on performance, the psychology of public speaking and being present on stage. It was a moment of true connection.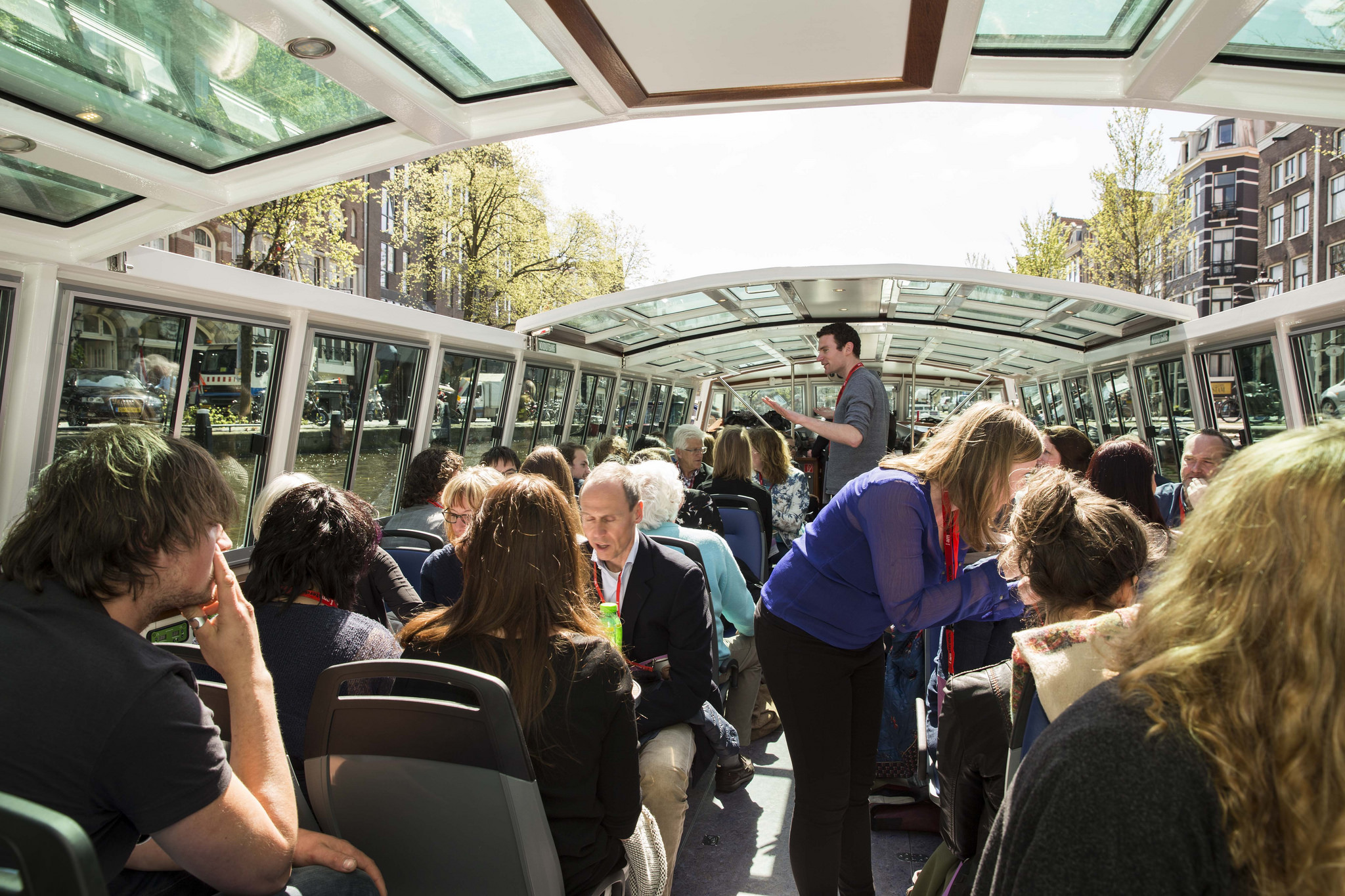 © Saffron Pape Photography
Solving the big challenges in education – by Maylis Buonomo
What could be more exciting than brainstorming solutions to the hottest education challenges in the Netherlands, on board a boat cruising the Amsterdam canals in the beautiful sunshine? This was exactly what one of the interactive learning experiences at our TEDxAmsterdamED event was – offered by De Nationale Denktank. Participants were divided into 5 teams, one per specific challenge to solve, and given an hour and a half to brainstorm creative solutions. The results of this were recorded on 5 posters, to be further analysed by De Nationale Denktank for their 2016/2017 research. You can read more about this workshop here.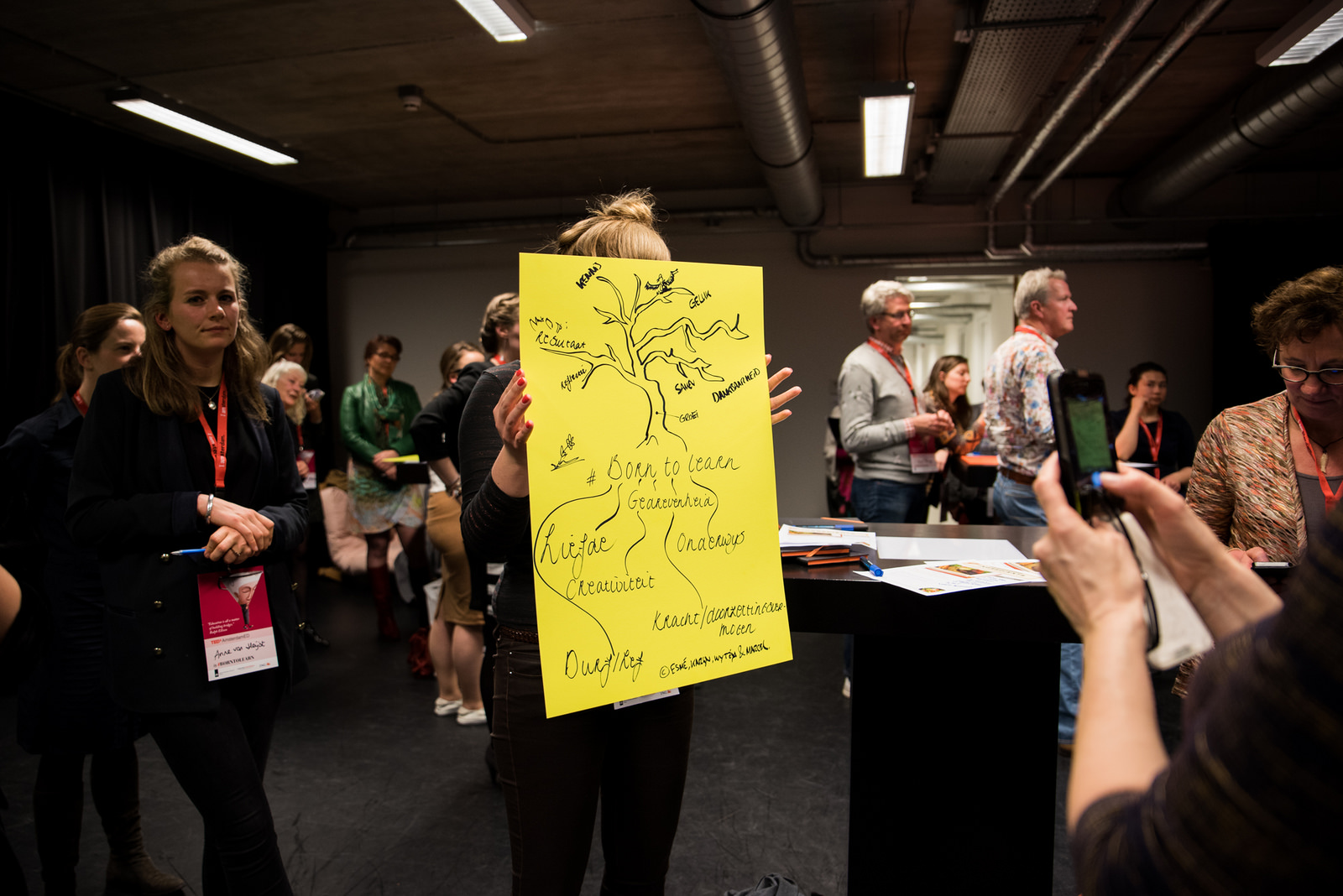 © Mateja Safhalter
The learning kitchen: The Best recipes for Lifelong Learning! – by Coraline Reeder
In quite a warm dance rehearsal studio, 50 participants discovered their best ingredients for Lifelong Learning by asking appreciative questions about meaningful learning experiences. Topics like dreaming, courage, showing vulnerability, inclusion, taking risks, leaving room for the unexpected, creating a safe environment, being open-minded and celebrating success were ingredients for the best recipes. You can read more about his workshop here.
Heading image – © Saffron Pape Photography