Thank you all!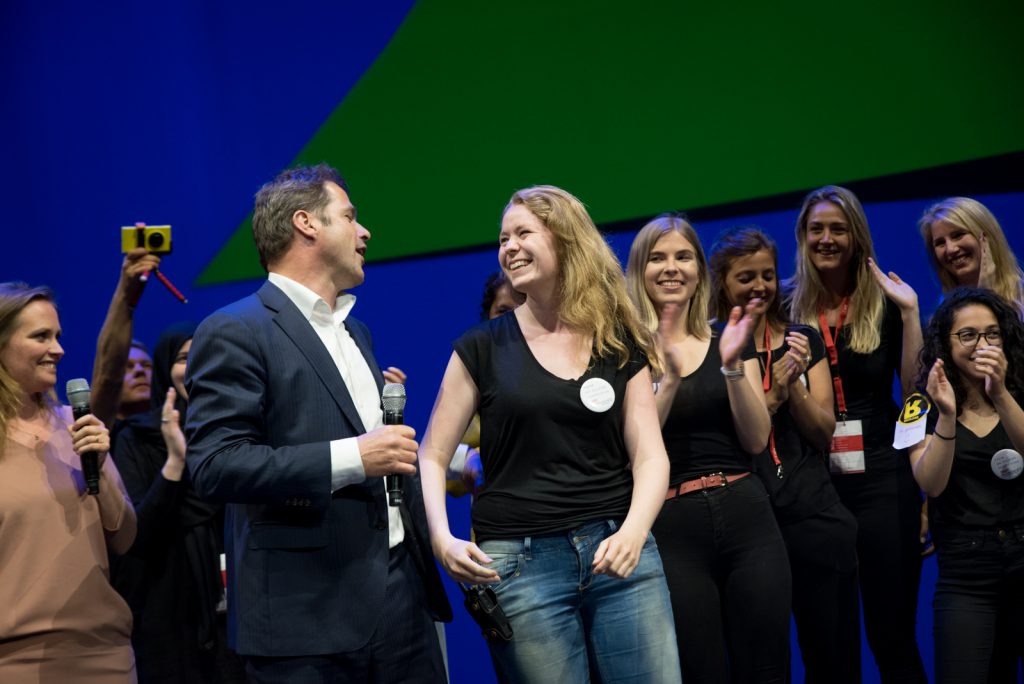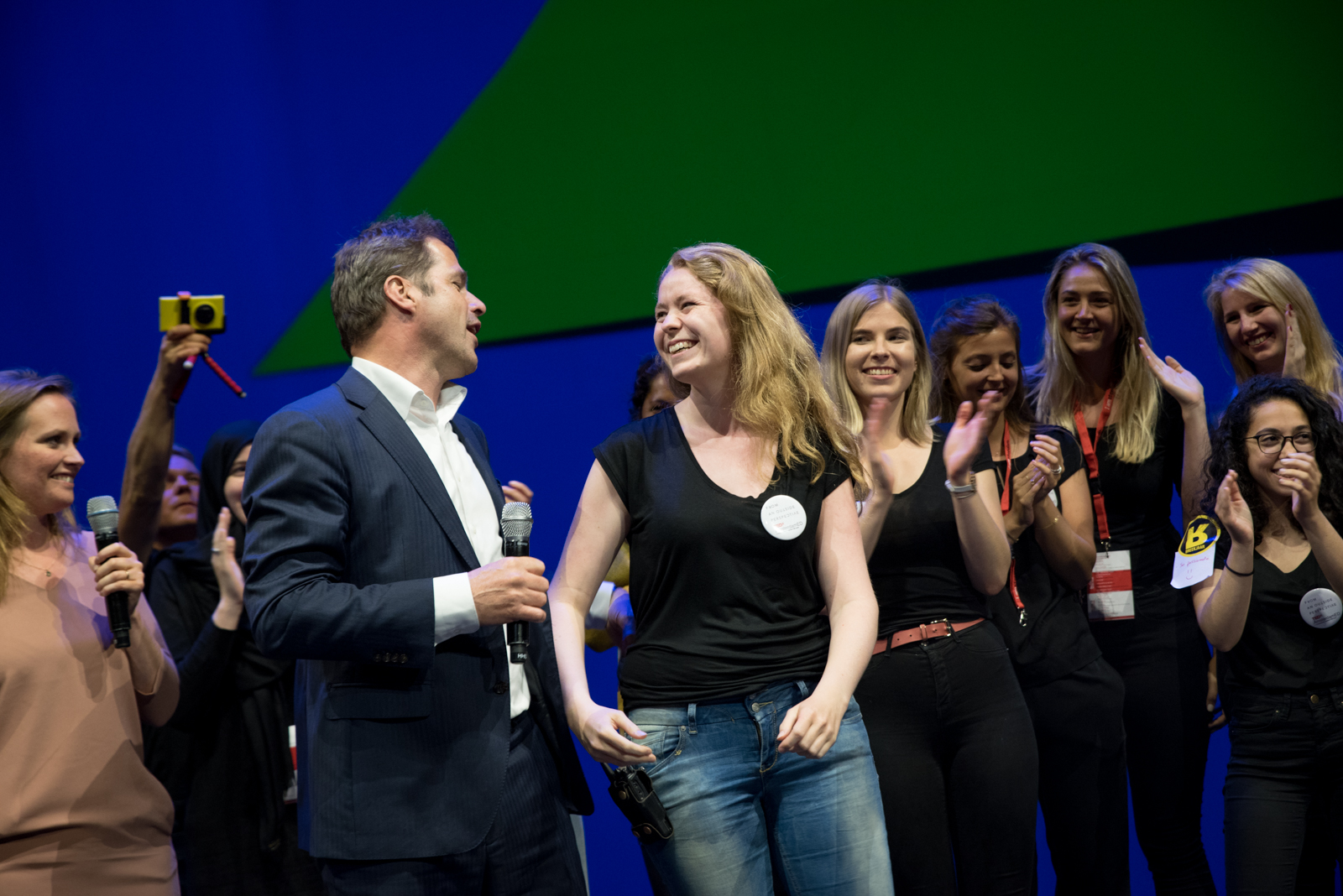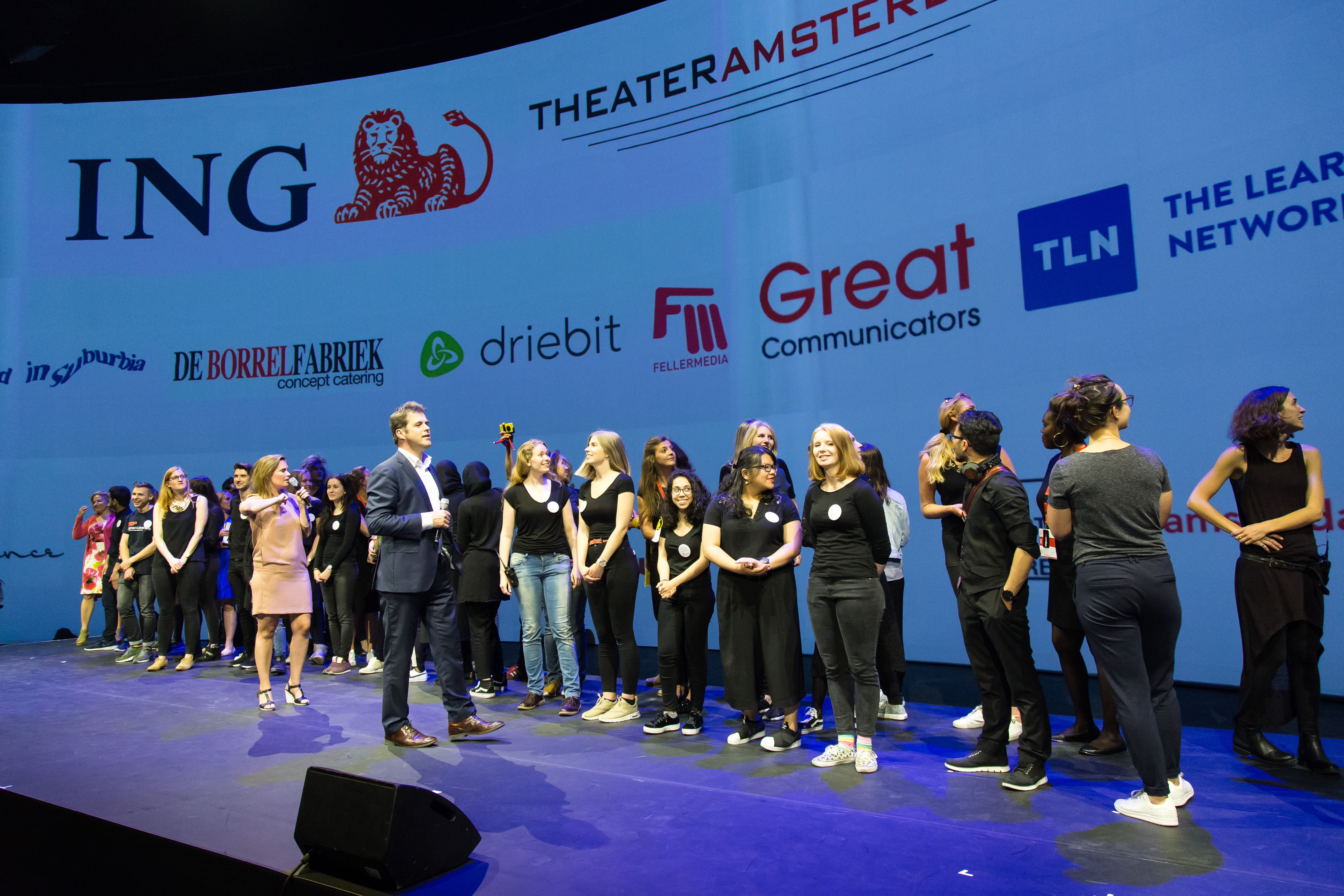 It has been over 2 months since our last event and we're looking back with fond memories. As you know TEDxAmsterdamED 2017 was put together by a huge team, and we really want to thank all involved.
A warm, big, THANK YOU
So here we go. This is not a short message, however it is very important as all was made possible by volunteers and generous partners.
TEDxAmsterdamED partners
We want to thank our co-investors in learning (our partners) for their trust and generosity. Some of the Netherlands' finest companies have provided the financed needed to make TEDxAmsterdamED possible.
So a warm thank you to ING, The Learning Network and Gemeente Amsterdam.
But it is more than just money that they provided. Our partners put their trust in this collective endeavour and it's hard to convey how wonderful that is.
In kind partners
We work together with many organizations and individuals who help us out in kind. They provide their professional services free of charge or with a huge discount. TEDxAmsterdamED could not have happened without their support.
– Impact Hub Amsterdam Thank you for hosting us for all our weekly team meetings, and our Brain Trust and Award events. You have provided a wonderful place to be! For our readers: If you are looking for a nice and serene workplace surrounded by social entrepreneurs that are making the world a little better every day, go check them out at the Tropeninstituut!
– Feller Media Thank you for taking care of the video recordings and the live stream of the event for the last few years. Mie Dries en Marck Feller of Feller Media bring along a huge team, coordinated by Thomas Mulder. Together they make sure that the livestream is online the day of the event and that all videos are being sent to TED. A special thanks to Hanneke as well. She was always available for any questions and edits we could think of.
– Indehens Niels, Lars and Davy, Thank you! For making the huge screens in Theater Amsterdam look awesome. Which is not as easy as you would think with screens the size of half a soccer field!
– Inspirezzo Thank you for donating your expertise, network and time. And for supplementing our team with incredible colleagues.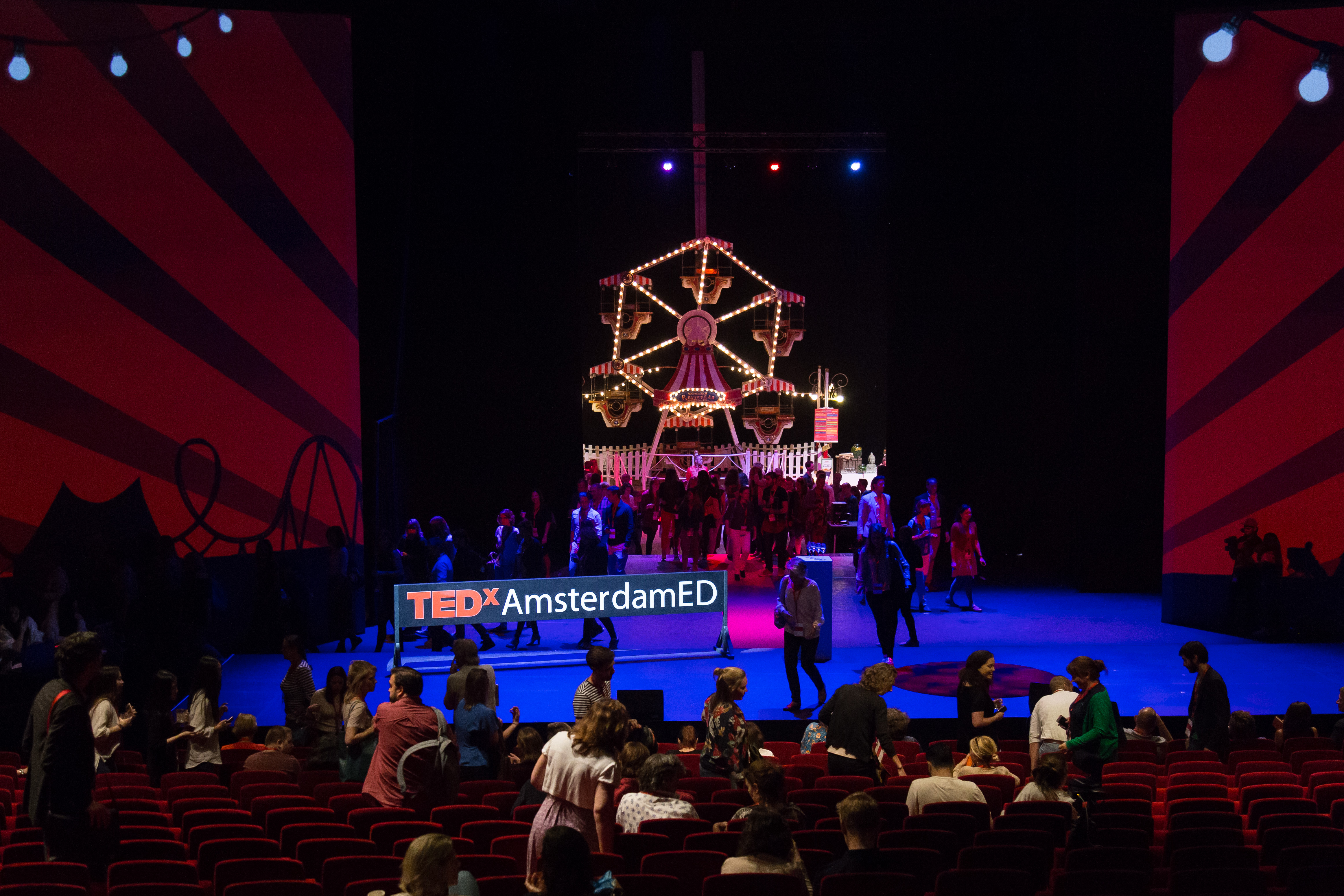 A very important partner in all of this, is of course our venue, Theater Amsterdam. Each year we take over the place with around 75 volunteers, driving chief theatre Martin de Ridder and his team crazy with requests. But every year they do their best to fulfill all our crazy demands again, like placing a real-life ferris wheel, as we did this year!
A big thank you also to Eva Otto, our lovely host at Theater Amsterdam and owner of De Borrelfabriek, who, once again, produced the wonderful lunch.
Of course we can't forget our other in kind partners:
– Clear Channel Who made sure our campaign posters were visible all over Amsterdam and at several schools throughout the country.
– Trapped in Suburbia designed and shot our incredible 'from an outside perspective' visual.
– RS Finance helps us with their accounting expertise.
– Marouschka Mans Thank you for making all our speakers and acts look even more beautiful.
– Google Amsterdam helped us redefine our mission and vision and gave us advice on our marketing strategy.
– Driebit has been hosting our website for the past few years.
– Great Communicators has done an incredible job coaching our speakers for the fifth year in a row; and made them shine again.
– Tag the love Did you visit our website on the 31st of May? Tag the love designed this interactive social media display.
– Doorgedraaid Almost all the props and decor pieces you've seen in the festival area have been lent to us by Doorgedraaid.
And what about the food? A delicious lunch was prepared by the crew of the Borrelfabriek and special snacks were offered by Chove, SnoepGoed and Schoolfruit. The coffee beans came from Moyee Coffee!
The American Book Centre was present to sell books of the speakers and Armando Ello and David Karels made this awesome aftermovie. Smart PR let us use their PR management tool to get the media involved in promoting our outside perspective.
We had some wonderful entertainment again this year with Urland helping us process what the speakers talked about. A special thanks to our BrainTrust member Jan Zoet who helped us find them.
Drew Wackerling, thank you for being an amazing host and moderator. You always know how to make the speakers feel more at ease.
– Amsterdam marketing helped us out by sponsoring the lanyards for the badges once again.
– De Correspondent arranged gifts for our speakers.
– Cian Lynch gave our Award nominees an awesome pitch training which prepared them for stage.
– Be Ink printed the huge posters you saw in the foyer of Theatre Amsterdam and in the festival area.
– MailChimp upgraded our membership so we could send out newsletters to even more people, because our community is growing every day!
And we cannot forget our BrainTrust either.
The BrainTrust supported us with their knowledge of, and network in education, business and entrepreneurship.
– Annemies Broekgaarden, Rijksmuseum
– Nathalie Lecina, Studio Moio
– Feikje Dunnewijk, ING
– Rens Koole, education innovator
– Ronald Kouvelt, Stucomm
– Laurens van Vliet, NL2025
– Ruben Timmerman, Springest
– Viktor Bos, Amsterdam economic board
– Mathys van Abbe, Tag The Love, Mobypicture and Kinder
– Jan Zoet, Academie voor Theater en Dans
– Lech Bakhuizen van den Brink, Kairos Society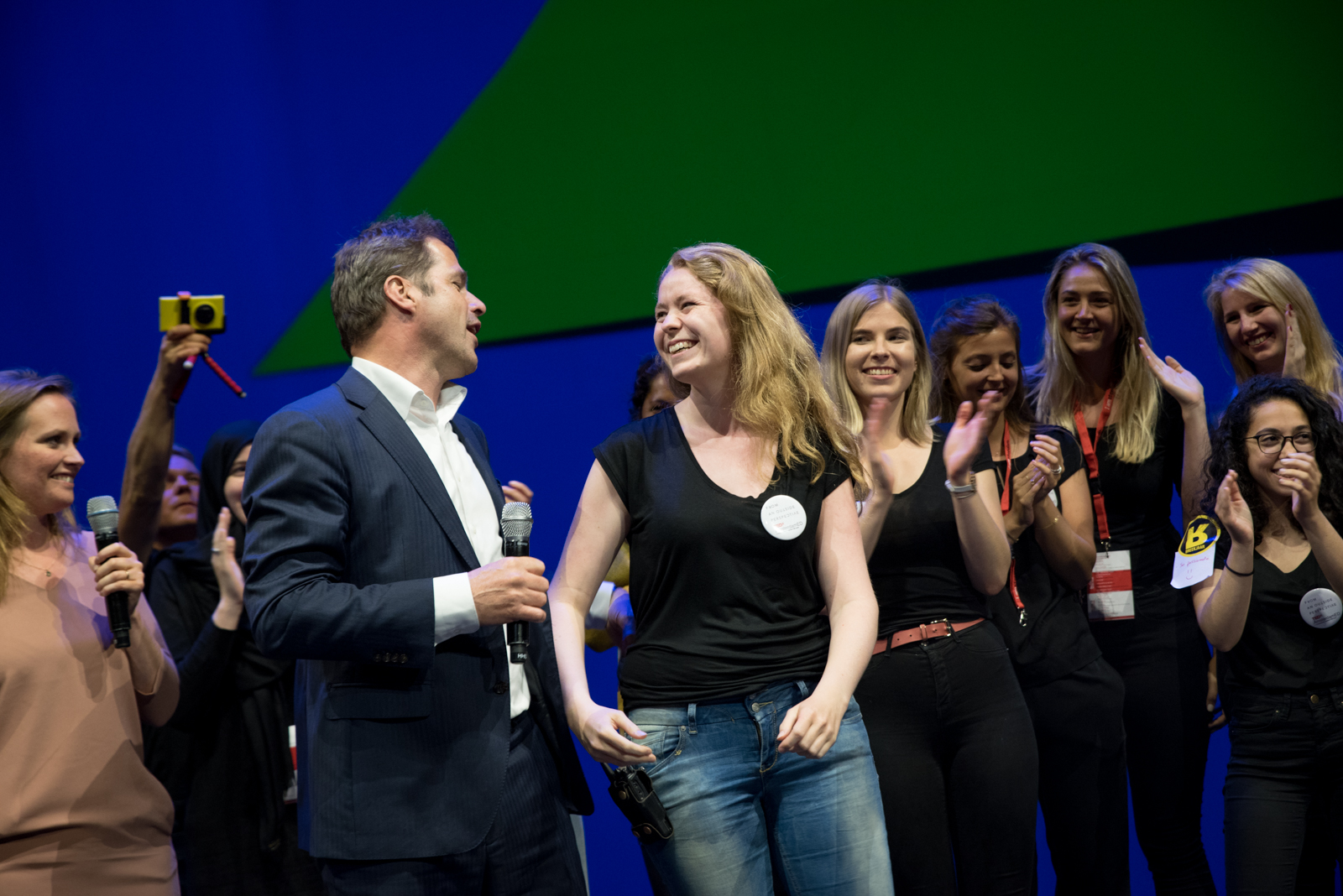 The TEDxAmsterdamED 2017 team
Those were the companies and people supporting the event. But what about all the individuals who dedicate their time and expertise year round? TEDxAmsterdamED has a big team of volunteers in charge of every aspect of the event.
Every year the TEDxAmsterdamED board is delighted to see a team has come together. The board is formed by Yolanda Eijgenstein, Chairperson, Arjan Schipperus, treasurer, and Jessika Lynch, one of our founders.
Leading the team this year were our managing directors Linda Stolp (for the third year in a row) and Ferd van den Eerenbeemt.
The program was put together with the support of many. A special thanks goes out to Ton de Langen for coming up with the creative concept of the day and the entire festival area. He could not have done it without braintrust member Jan Zoet who had more to do with this concept than people know, and Minke Marsiglia who produced the festival.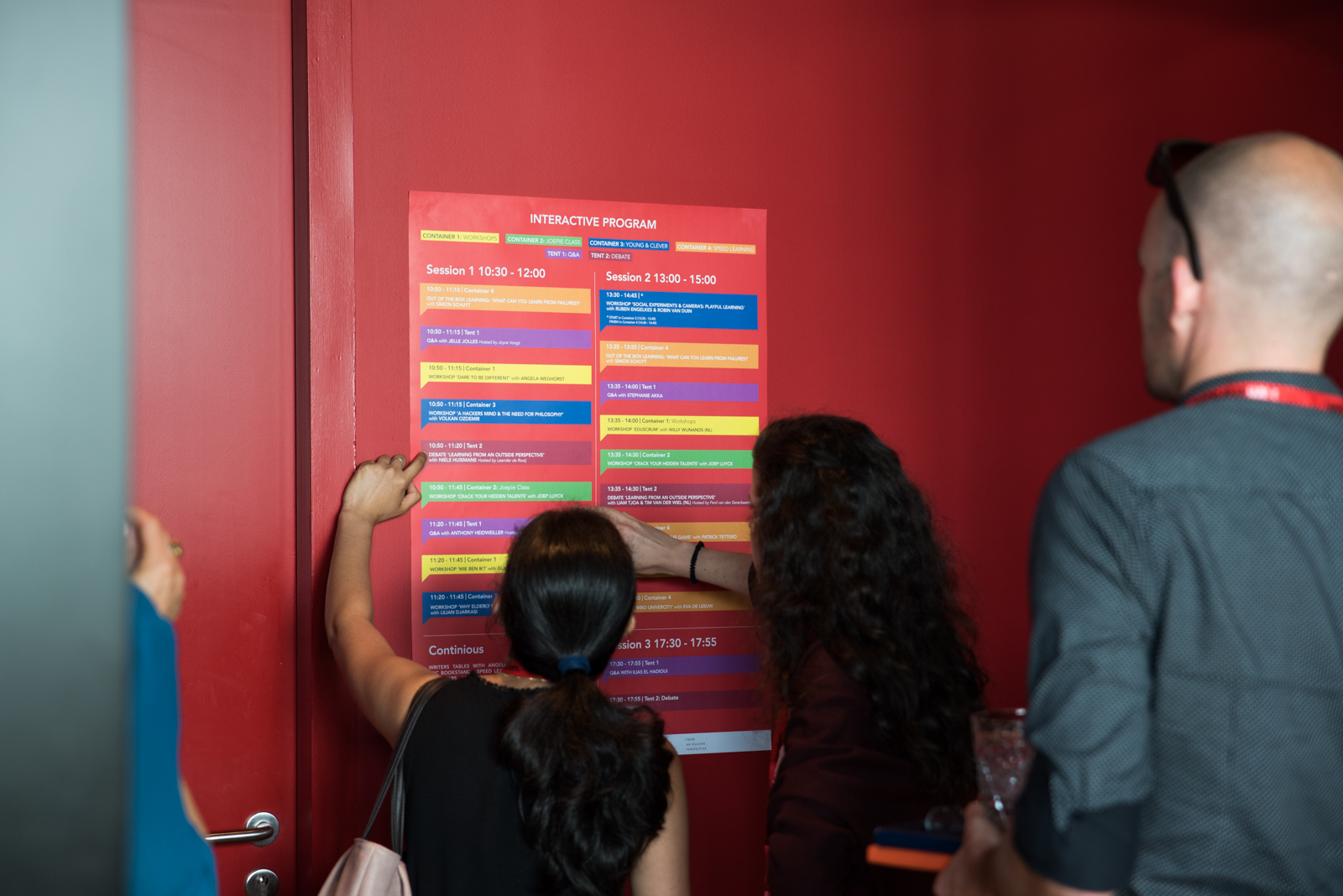 Thank you Liane Mosselaar for helping us as stage manager again.
Sophie Berger, Ingrid Elema and Miranda Willems coordinated the speakers, and Rosalinda Nieuwboer-Cuvalay took care of ticket registration and the foyer.
The workshops during the festival were made possible by Ferd van den Eerenbeemt.
– The Young & Clever container was hosted by Studio Moio with presentations by Volkan Ozdemir, Lilian Djarkasi, Patrick Tettero, Eva de Leeuw, Ruben Engelkes en Robin van Duin.
– The workshop container was hosted by Angela Weghorst, Guusje Slagter and Willy Wijnands.
– The Joepie container was hosted by Joep Luycx.
– Speed Learning was coördinated by Sophie Berger and the quick lessons were taught to you by Willemijn Welten (meditation), Salma Berrada (how to strike a conversation), Saed (how to use Snapchat) and Yana Kaloshina (how to speak Russian).
Entertainment in the festival area was provided by Okapi DJ collective (music),Breekjaar (find something you have in common with a stranger) and the Telephone girls, lead by Sandra Kaas.
Our marketing and communication team was lead by Robin Roosenstein. She took care of all our Social Media and website content with the help of Sophie Berger, Niels van der Veer, Garret Cleland, Coraline Reeder, Kathy Jastrzebski, Armando Ello and Roddy Mac Mahon. Roddy is also our chief design, making all our media outings become visually pleasing. Fré Blom is our webmaster. She has been managing the back end of our website and the event app.
On the day of the event Margot Hurkens took care of PR and our photographers were Laura-Ellen Harris, Mateja Safhalter and Joop Abrahams.
Andrei Rantsev, Ivelina V. Petkova and Melissa Kuitunen were leading our teams of hosts and decor builders.
The TEDxAmsterdamED Award was organized by Joyce Voogt with the help of Caroline Kouwenberg. Lotte Roozekrans took care of the School Events together with Ferd van den Eerenbeemt.
And if you wonder who tied it all together? That was our jack of all trades Laura Koenders!
Do you want to join our team next year or do you want to support us as an (in kind) partner? Send an email to info@tedxamsterdamed.nl!